Read more: Safe and tasty street food in Singapore
1.30pm: A spot of shopping
Stretching for 2.2 kilometres, Orchard Road is named after the nutmeg and pepper plantations that once lined it in the 1800s.
It's probably the most famous shopping street in Asia, home to department stores, high-end designer boutiques, upscale markets, chic galleries and endless food and entertainment spots.
Don't fancy exploring Singapore's answer to Oxford Street in London?Check out Singapore's original hipster neighbourhood, Arab Street in the the historic Muslim quarter. It's not just the name of a street, but an area that includes Bussorah Street, Muscat Street and Bali and Haji Lanes. This is the place to go for cool little shops selling fashion, accessories and homewares, street art and hip bars and restaurants. 
3pm: A pick-me-up at Raffles Hotel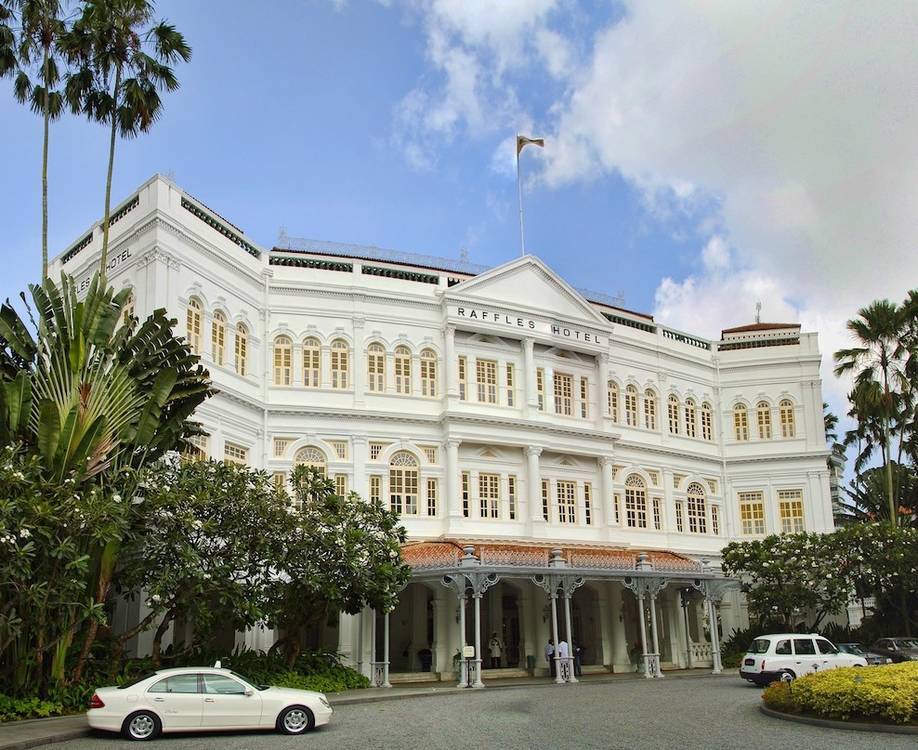 5pm: Check out the Supertrees in Gardens by the Bay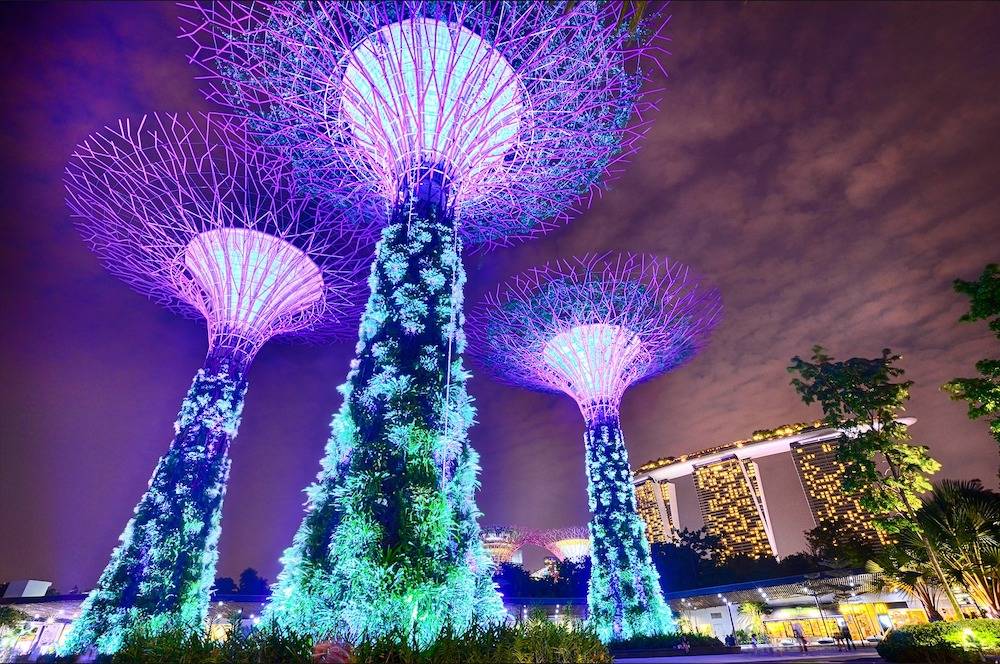 This extraordinary botanical display covers 101 hectares and cost S$1 billion to build.
Entry to the grounds is free, but you can also buy a ticket for the Flower Dome (a.k.a 'the largest greenhouse in the world') and the Cloud Forest, where you'll see the world's tallest indoor waterfall.
But the real draw has to be the 50-metre tall Supertrees. The extraordinary vertical gardens will make you feel like you're in Avatar, and if you want a great view of the city (and aren't afraid of heights), two of them are linked up by a 128m-long, 22m-high aerial walkway. 
If you can, come back later at night for 'The Garden Rhapsody,' when the Supertrees come alive with a light and music show.
Read more: Singapore to introduce new visa options
6.30pm: Dinner with a view at Marina Bay Sands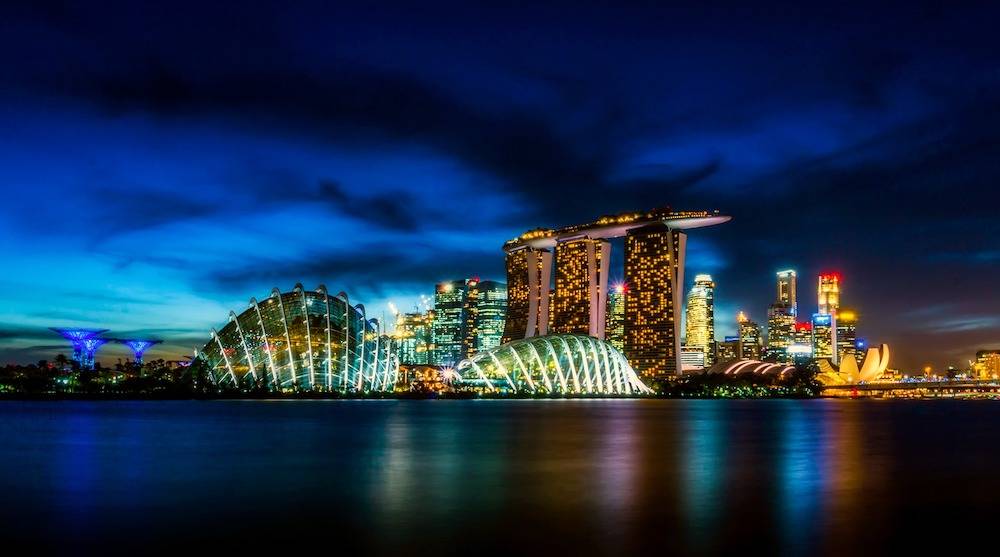 Everyone will have told you to come here, and they're right. The multi-billion-dollar Marina Bay Sands complex – consisting of three towers with a surfboard-esque tower resting on top – can be accessed from Gardens by the Bay in under 10 minutes via the Lions Bridge.
Gordon Ramsay, Wolfgang Puck and Tetsuya Wakuda are some of the celebrity chefs with dining hotspots at MBS, but if you've only got one opportunity to eat here, head straight to Cé La Vi on the 57th floor.
Here, you can have a drink at SkyBar, dinner at the restaurant (award-winning modern Asian cuisine served indoors or al fresco) or 'get down with the kids' at the Club Lounge. They're all located on the 57th floor, along with the Sands Skypark public observation deck and the world's largest rooftop infinity pool.
Have you been to Singapore? What would you add to this list for first-timers? Let us know in the comments section below.