One of the most fascinating aspects of Louvre Abu Dhabi is that unlike many museums that group their artworks in terms of themes or cultures, Louvre Abu Dhabi's galleries are not separated by geography, rather in chronological order. This means European artworks and works from the Arab world will be side-by-side, creating a tapestry of human culture coming together as one.
The design of Louvre Abu Dhabi is a work of art in itself. The domed roof has been designed in such a spectacular way that it creates the illusion of a 'rain of light' within the structure. Designed by prize-winning French architect Jean Nouvel, the roof has almost 8,000 metal stars in eight layers of various patterns to create a lace-like formation.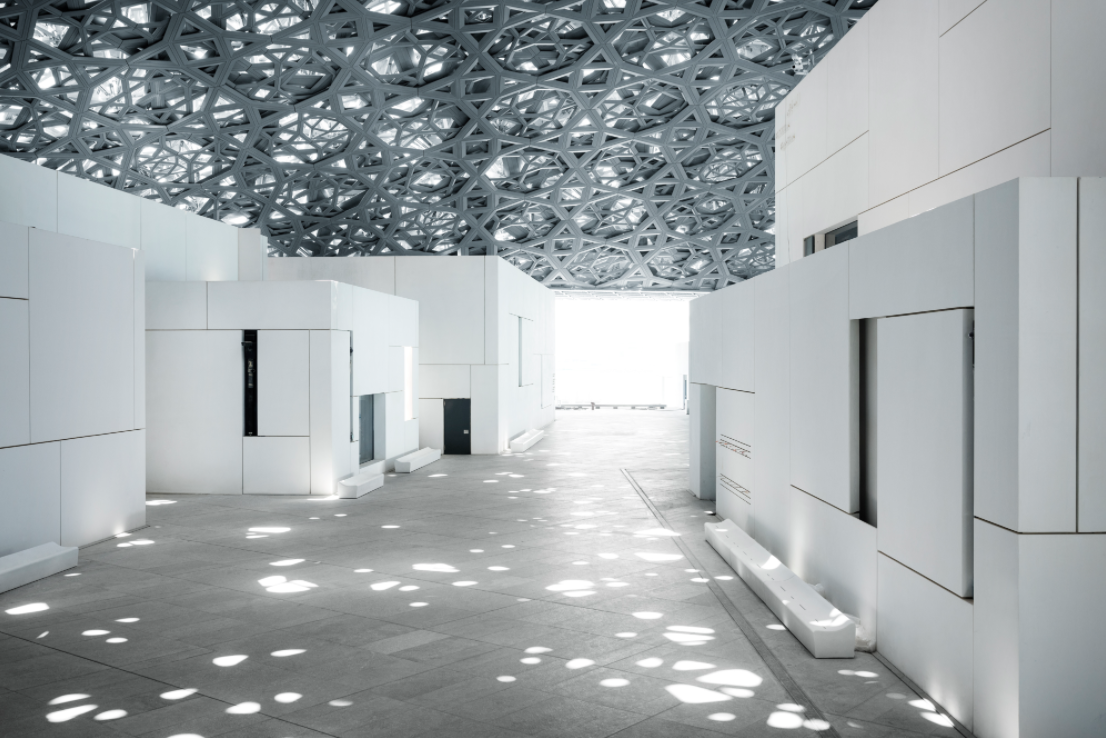 As well as the spectacular rain of light installation, the museum is set out like a traditional Arab village with 55 buildings scattered around the dome. The museum is in a wonderfully picturesque setting on Saadiyat Island off the Abu Dhabi coast overlooking the sea.
Between the individual buildings are pools of water, resulting in Louvre Abu Dhabi's new moniker, the museum city in the sea. Architect Nouvel said he feels it's rather unusual to find a built archipelago on the sea.
"The possibility of accessing the museum by boat or finding a pontoon to reach it by foot from the shore is equally extraordinary, before being welcomed like a much-awaited visitor willing to see unique collections, linger in tempting bookstores, or taste local teas, coffees and delicacies," he said.
It opens just 10 years after France and the UAE agreed to the partnership and the director of Louvre Abu Dhabi Manuel Rabaté says it sets a benchmark for the region, attracting the next generation of talented museum professionals.
"By exhibiting works from diverse cultures in the same space, our curation shows the interconnectedness of different ideologies, aesthetics and artistic techniques," he said. "The museum story transports visitors through a history of humanity illuminated by our collection of exceptional treasures."
Not only is it the first universal museum in the Arab world, Louvre Abu Dhabi is also a cultural attraction for a world threatened by conflict and intolerance, promoting unity and understanding in a spectacular way.