Atiu: The Cook Islands paradise untouched by tourism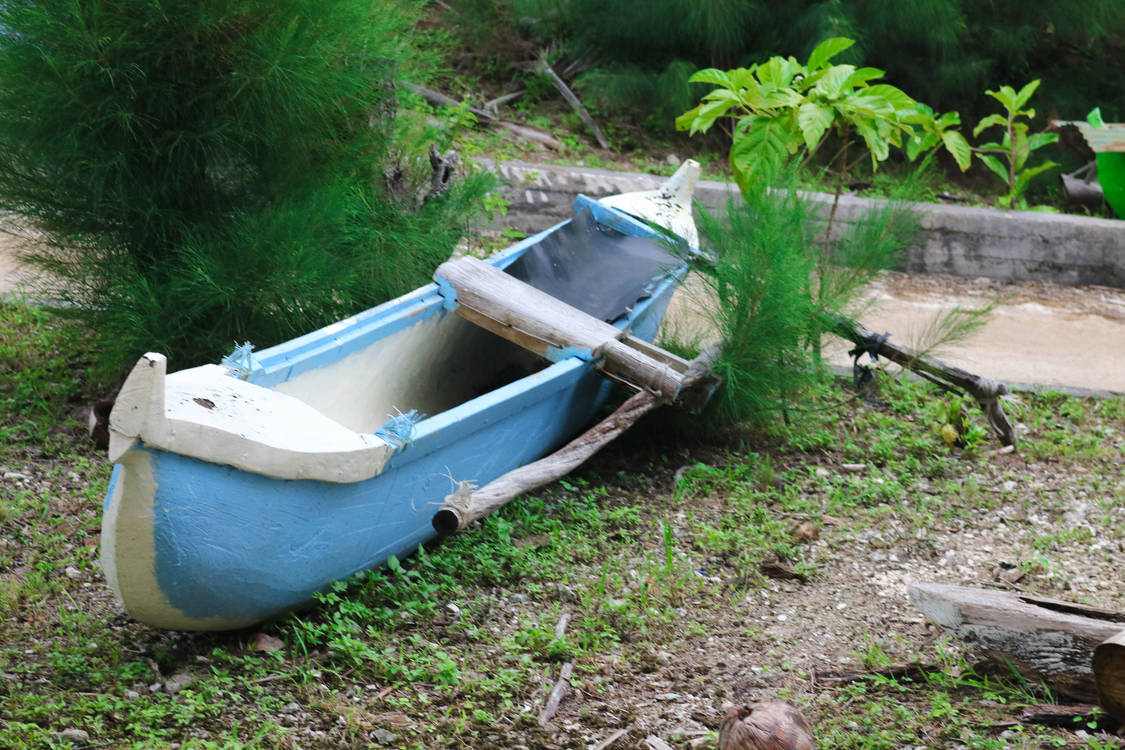 Atiu is the place for you
While a lot of people travel to the Cook Islands to see the main island of Rarotonga or to experience the famous island of Aitutaki for its spectacular beaches, there's another little island that's perhaps the Cook Islands' best-kept secret. For the more intrepid travellers, whose idea of sitting on a beach drinking cocktails isn't enough adventure, the island of Atiu is for you.
Atiu is an island playground – one of those far-flung places that seem like an utterly unreachable paradise. But, the thing is, it's not unreachable, in fact it's easily accessible – it's just one extra step further than Rarotonga. Direct flights run from Australia, New Zealand, and LA to Rarotonga, and from there it's a short connecting flight on Air Rarotonga to Atiu.
Once you arrive, you'll be itching to discover the many opportunities there are for exploration. The island is covered in limestone caves, many of which have glorious natural bright blue plunge pools you'll have all to yourselves. One of the caves on the island, Anataketake, is home to the indigenous bird the kopeka, which navigate the dark using sonar like bats.
Read more: Everything to see and do on the Cook Islands
Atiu is a great place for bird lovers and its traditional name Enuamanu means 'land of the birds'. The early Polynesians killed a lot of the birds for food and decoration, but numbers have increased with recent conservation practices by the locals.
There are five main villages on the island that house the 500 permanent residents. The villages circle from the centre of the island on a plateau, which are surrounded by gardens and jungle-clad makatea – fossil coral reef.
Amongst the makatea are 26 beaches, mostly untouched and unvisited. You'd have to be pretty unlucky to share a beach with someone else. As you can imagine, fishing is popular on the island with ocean deepening rapidly from the reef that surrounds the island. It's one of the few places where you can catch deep sea fish from close to the shore. Whales are also seen close to the shore in August, September and October, particularly on the south coast where the reef drops in a near straight line.
Read more: 'Soft' adventure awaits in the South Pacific
The island is also great for coffee enthusiasts as Atiu has a thriving coffee scene. Organic Arabica coffee is grown on the island before it's hand-picked and roasted. You can bet your bottom dollar your friends and family back home won't have tried this blend.
With only 600 people visiting Atiu each year, there are only six accommodation options on the island. One of the most popular accommodations is Atiu Villas, which has six well-appointed villas overlooking a valley and the sea.
So, there you have it. Atiu is easy to reach, secluded, and is brimming with natural wonders to explore. What are you waiting for?