Aussie tourism hotspots threatened by climate change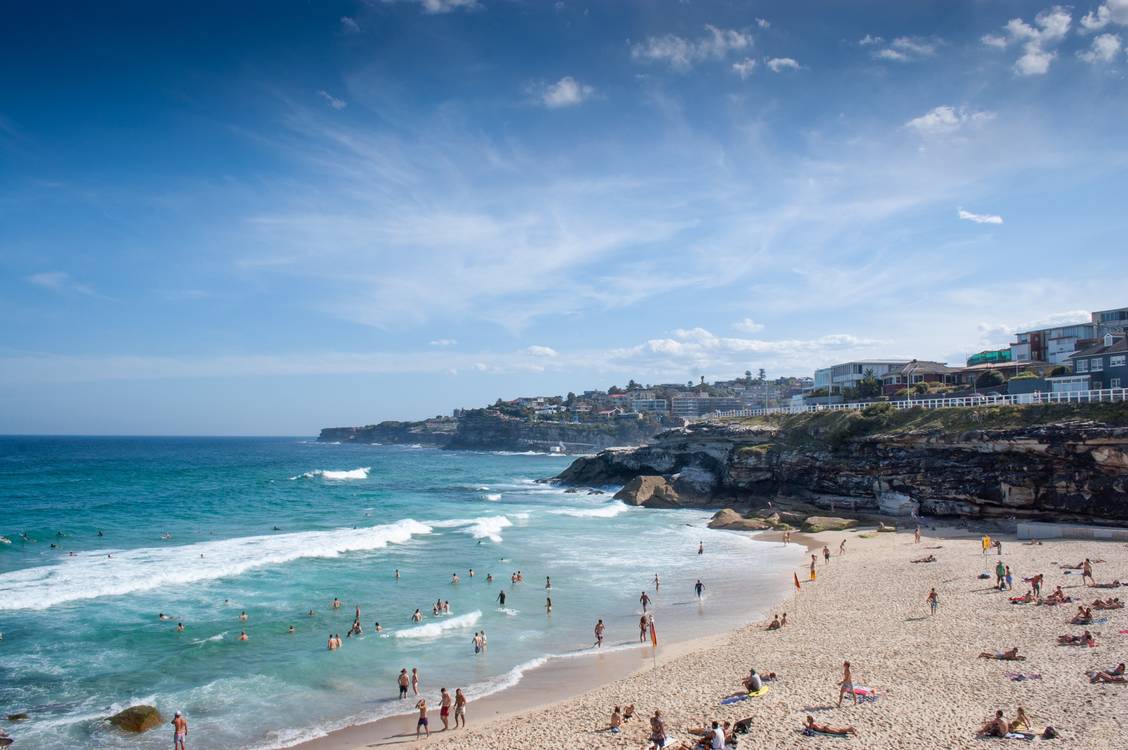 These Aussie icons could soon disappear
They're some of Australia's most iconic spots, but according to a recent report they could be at risk of disappearing due to climate change.
The report, released by the Climate Council on Thursday, said that several of Australia's favourite tourism destinations are at risk of being affected by extreme weather patterns such as heatwaves, rising temperatures, rising sea levels, coral bleaching and coastal flooding.
Some of the most vulnerable areas include the Great Barrier Reef, wilderness areas and iconic beaches.
Read more: How to stay safe on Australian beaches
"Tourists travel across the globe to see Australia's remarkable natural wonders. But these icons are in the climate firing line as extreme weather events worsen and sea levels continue to rise," climate councillor and ecologist Professor Lesley Hughes said.
"Some of our country's most popular natural destinations, including our beaches could become 'no-go zones' during peak holiday periods and seasons, with the potential for extreme temperatures to reach up to 50 degrees in Sydney and Melbourne."
If climate change continues to have a negative impact on these tourism spots and natural wonders, it could have a huge effect on the local economy, too, as tourism is Australia's second-most valuable export, employing more than 580,000 people – 15 times more than the coal mining industry.
"Climate change is placing one of Australia's most valuable and fastest growing sectors under threat," Professor Hughes added.
"In 2016 alone, more than 8 million international visitors arrived on our shores to see our natural icons, bringing in more than $40 billion dollars.
The number one tourist destination at risk in Australia are the beaches, which are largely threatened by the rising sea levels.
Read more: Crikey! A petition's been launched to 'Bring Back Dundee'
According to the report, Sydney, Melbourne, Hobart, Cairns, Darwin, Fremantle and Adelaide are expected to experience 10 times more coastal flooding events with a 0.5m sea level rise.
As regular travellers, we can all make a positive impact on the environment and commit to leaving a smaller carbon footprint, here's how:
1. Choose your airline wisely
Fly with airlines that are committed to contributing to fuel efficiency. Qantas in 2017 revealed they are using biofuel to power their fleet.
2. Fly economy
A World Bank study found that business class travellers have a carbon footprint three times greater than an economy traveller because of the greater space they occupy on the flight, while a first-class flyers' footprint can be up to nine times greater.
3. Offset your carbon footprint
It is possible to offset your carbon footprint through either airlines or hotel proprietors, or you could donate your money directly to a philanthropic cause or organisation that is working to reduce the global impact.
Are you concerned about how your carbon footprint could impact Australian tourism? Let us know in the comments section below.