Bangkok could be unrecognisable under new crackdown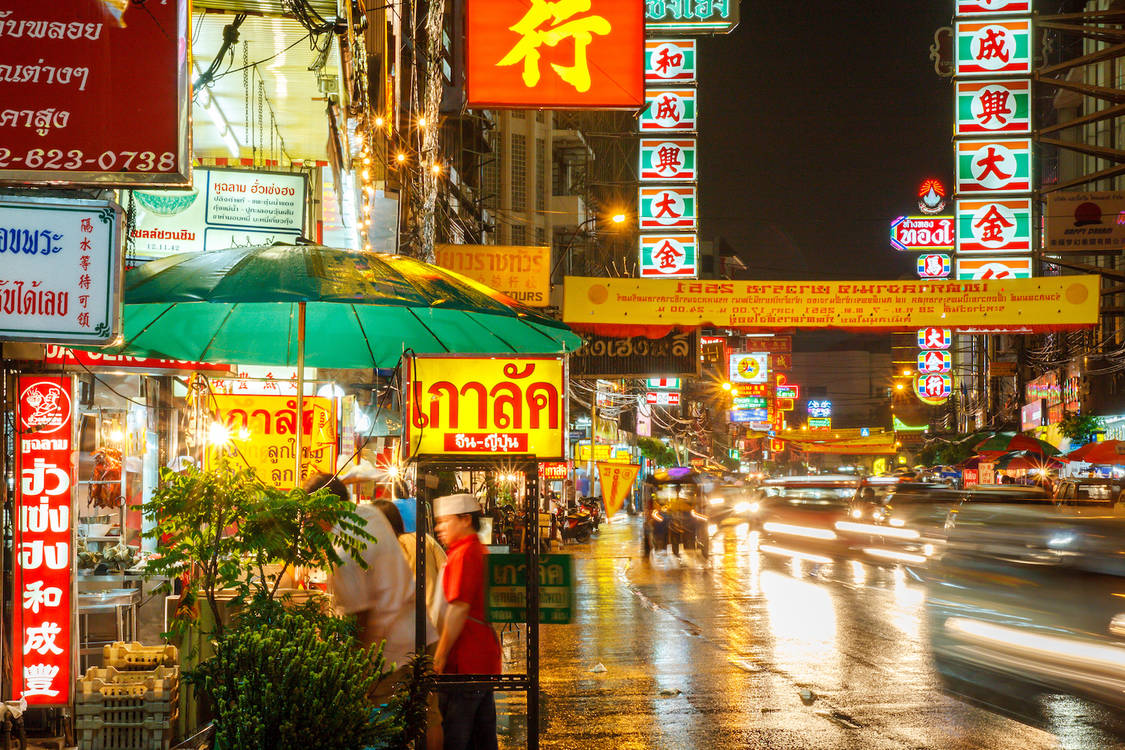 Street food could change forever
When we think of Bangkok, we imagine beautiful temples, busy markets, a bustling night life and of course, some of the best street food in the world.
You don't have to walk far to be enticed by the sounds of spiced meats and fresh seafood sizzling, pad Thai being tossed with the spoon crashing against the metal wok, or tom yum soup bubbling and steaming away.
Tourists and locals alike tuck into street food in Bangkok in droves; there are an estimated 400,000 vendors in the city.
The problem is, some of the vendors may not be operating legally, and the carts create crowding, hygiene and environmental problems.
Read more: 7 ways to make the most of your stopover in Bangkok
Some streets, such as those in Chinatown, are packed with vendors and the many tourists they attract, scrambling for a seat and queueing for fresh and authentic eats.
Earlier in the year, the Chief advisor to Bangkok's governor Wanlop Suwandee said officials were working to get rid of street food stalls from all 50 districts of Bangkok, according to SBS.
"The street vendors have seized the pavement space for too long and we already provide them with space to sell food and other products legally in the market, so there will be no let-up in this operation. Every street vendor will have to move out," he said. "No exceptions."
But, there has since been a backpedal on that statement, with Wanlop telling CNN, "The Bangkok Metropolitan Administration is not banning street food in Khao San and Yaowarat roads, it's the opposite," he says. "It is supporting street food by implementing hygienic measures and organising traffic around the areas."
Instead of a complete ban, which would not only be disastrous for the livelihood of so many Thai people but also Bangkok nightlife and tourism, there is a 'reorganisation', according to the Tourism Authority of Thailand, being put into effect on certain streets and districts in an effort to appear cleaner and tidier.
Read more: Thailand to introduce compulsory travel insurance
There are some arguments for the crackdown, one being that the food carts cause pedestrian chaos. Pathways are so small and busy to walk down, people often have to walk down them in single file and once someone stops, it holds up the entire pathway of foot traffic.
Other concerns are surrounding hygiene and the environmental impact the street vendors have. Many vendors do not have a place to dispose of waste properly, so pouring oil and dirty dishwater onto the roads is common practice.
The Tourism Authority of Thailand (TAT) said to ensure the safety and convenience of all road users and pedestrians, the Bangkok Metropolitan Administration (BMA) is enforcing measures regarding sidewalk and road obstructions, including the street vendors.
"[The BMA] is working with the Metropolitan Police Bureau and its Traffic Division, to see that vital walkways are clear of the food carts, chairs and umbrellas used by many street food vendors in the city," TAT said in a statement.
"This means that in Bangkok's busiest areas, vendors have been required to move to designated zones and nearby markets to operate."
Only time will tell how the 'reorganisation' process will pan out.
There were more than 21 million international visitors to Bangkok in 2016, on top of its population of 8.2 million.