Escape the winter chill and visit these must-do Top End events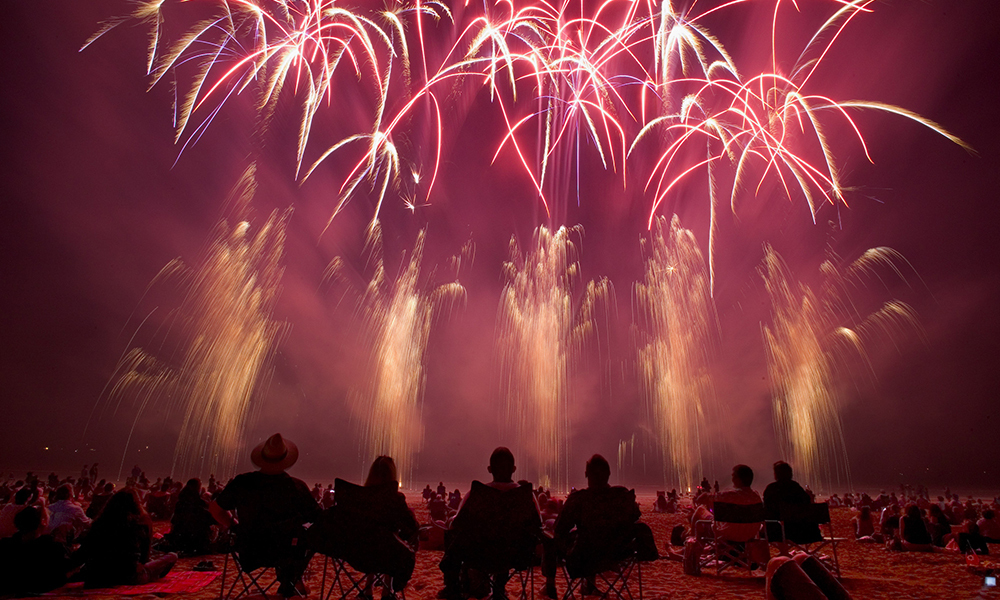 This is an Aussie holiday experience like no other
It's that time of year again when the wooly slippers come out of storage along with the fluffy nightgown and electric blanket. But rather than letting the cooler Aussie climate keep you indoors, head north to the Top End for a warm winter road trip experience instead.
There are a whole host of fun activities during this time of year, including lively beachside markets, outback wildlife encounters and fireworks displays that rival some of the best New Year's Eve celebrations in the country.
"If you're after a brilliant small stay trip, make Katherine your base for a Nature's Way adventure, where you can visit the breathtaking Kakadu National Park, Nitmiluk National Park, Litchfield National Park and a place that is dear to my heart, the Tiwi Islands," says Australian cricketer, Matt Hayden, who recently explored the region with his family.
Drive along the Nature's Way road trip route and stop along the way for some fun events that will have you forgetting the cold winter chill in no time.
1. Festivals of the Dry, Katherine
Held in the Katherine region over two colourful weeks, the Festival of the Dry is a local sensation for the senses that includes community markets, street parades, contemporary dance performances. Stick around for the live entertainment, fishing competitions and Indigenous song and dance.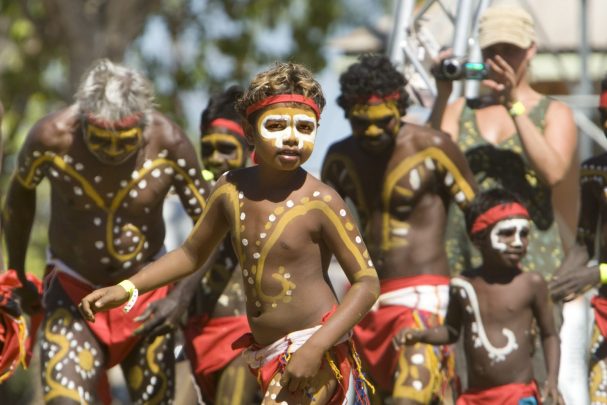 2. Territory Day Fireworks, Northern Territory
Held on July 1st, Territory Day is a special occasion that acknowledges all the wonderful things that make Territory life what it is. The Territory Fireworks have become a local tradition that began in 1980 as a celebration of being a self-governing region. Before the introduction of the fireworks, the Territory was the only region in the country to celebrate Guy Fawkes Day, a commemoration celebrated with bonfires that is commonly celebrated in the United Kingdom, but that was given the boot and replaced with local festivities instead. Learn more here.
3. Walking with Spirits, Katherine
Presented by the Djilpin Arts Community from the remote Aboriginal community of Beswick, the Walking with Spirits celebration is a community culture event that features traditional performances, corroborees and other cultural events that have put this festival on the map and led to it being regarded as one of Australia's most spiritually significant Indigenous cultural festivals. Make it in time for the opening ceremony on July 14h with a concert and camping options available at the beautiful Beswick Falls. Learn more here.
4. Darwin Lions Beer Can Regatta, Darwin
If you're a bit of a larrikin and love your beer just as much as your water sports, then the Darwin Lions Beer Can Regatta cannot be missed on a road trip through the Top End. The inaugural event took place in 1974 and sees hundreds of people take to the water in their surprisingly buoyant beer can boats. The only rule is don't hurt anyone, but other than that, almost anything goes. Crowds of people come to Mindil Beach each year to cheer on the beer can regatta entrants splashing in the water. Learn more here.
5. Darwin Cup Carnival, Darwin
Place a bet and try to back a winner at Darwin's favourite horse race, the Darwin Cup Carnival. More than 20,000 race lovers visit from around the country to try their luck at this landmark Top End racing event. The main race might just take two minutes to run, but the excitement builds for days and broadcast from Fannie Bay to across the world to more than 40 nations. Learn more here.
6. Garma Festival, Arnhem Land
Presented by the not-for-profit Yothu Yindi Foundation, the Garma Festival is an Aboriginal conference that attempts to strengthen, preserve and maintain the local Indigenous culture that is more than 50,000 years old. It is also the largest and most exciting celebration of the Yolngu culture from north east Arnhem Land. As well as the key forum that attracts community leaders, educators, students and artists, there are also dance ceremonies, musical performances, exhibitions, galleries, film screenings and workshops that give people the opportunity to take part and gain some insight into some of the Yolngu's traditional practices. Learn more here.
7. Darwin Festival
Packed with free outdoor activities including dance, music, comedy and theatre productions, the Darwin Festival is an outdoor festival with artists coming from around the world to perform. But beyond the performances, there is the Festival lounge and the popular bamboo food stalls that turn this tropical city into a culinary hotspot. Don't forget to bring your appetite! Learn more here.
8. Darwin Aboriginal Art Fair
The art world converges in Darwin for the Aboriginal Art fair each August as the works of more than 2,000 artists are showcased in more than 60 Indigenous owned and operated art centres. The types of works you're likely to come across include bark paintings, sculpture, fibre art and limited edition prints, to name but a few. Learn more here.
9. Jabiru Mahbilil Festival, Kakadu National Park
Jabiru is both a cultural and a regional crossroad where the gateway to both Kakadu and Arnhem Land begins. With cool nights and warm days, the Kurrung season, which runs from August to early September, provides the perfect setting for the Mahbilil Festival in Kakadu National Park. Soak up the live music, the Dreamtime sculptures, video projections, bushfood cooking demonstrations and sporting events. Learn more here.
10. Barunga Festival, Katherine region
Held annually on the Queen's birthday long weekend, the Barunga Festival is a much-loved Territory festival that brings more than 4,000 festival-goers together in one spot. The event began in 1985 in a remote Aboriginal community in Bamyili and one of its claims to fame is how Yothu Yindi went on to write their worldwide hit "Treaty" after appearing at this popular event. The festival kicks off this year from July 9th-11th. Learn more here.
11. Mindil Beach Sunset Markets, Darwin
Located on the iconic Mindil Beach strip in Darwin, the markets host more than 300 stall holders that provide everything from arts and crafts to clothing and food. Performers and artists can be seen livening up the crowds each Thursday and Sunday from April to October. Go for a stroll through the markets, take in a show and then stop by the iced tea stand for a refreshing drink. Learn more here.
12. Kakadu Bird Week
Kakadu National Park is home to more than a third of Australia's native birdlife and keeping that in mind, there's no better place to visit for an up-close and personal peak at the country's native feathered friends. Local bird specialists come together to educate and celebrate the Top End's birdlife diversity during Kakadu Bird Week, which occurs during October, 2017. Jump on one of the birdwatching cruises, be guided through the region with local experts or join in the fun of the local photography competition.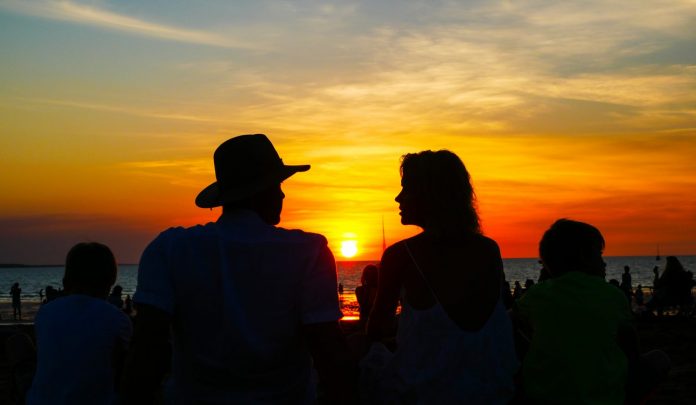 Follow the journey of Matt Hayden and his family at northernterritory.com/TheHaydenWay.
For more information on how you can enjoy the Nature's Way themed drive, visit northernterritory.com/things-to-do/self-drive-touring/natures-way.
What are some of your favourite events from the Top End? Let us know all about them in the comments section below.