European hotel's unique way to stop travellers feel lonely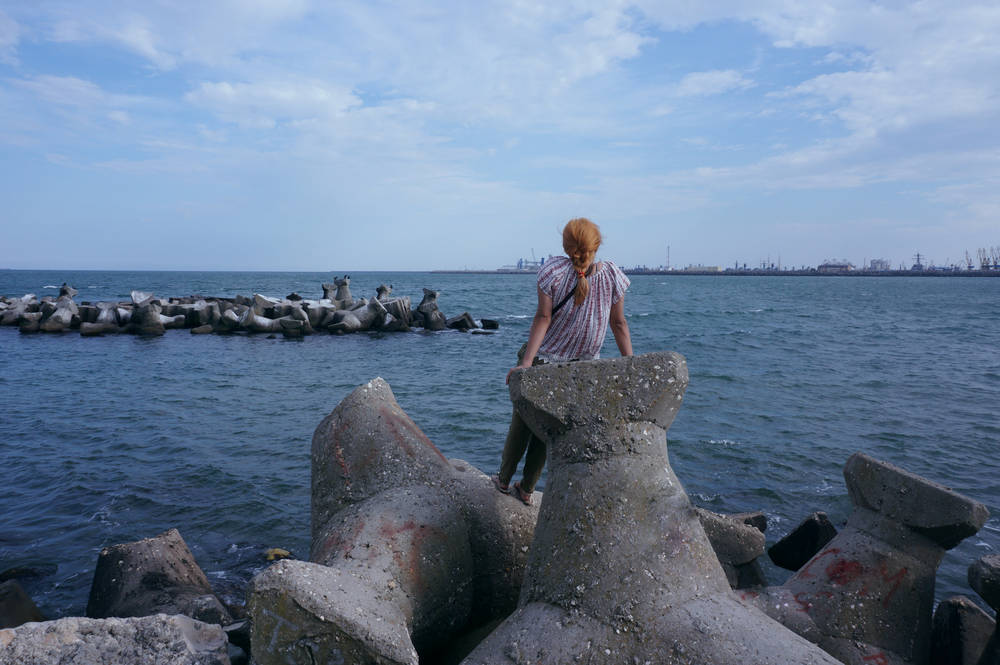 There's nothing fishy about this
Solo travel is a wonderful soul-searching experience where you have the freedom to do what you want, whenever you want. But, for those of us who have travelled alone for an extended period of time, we know it can at some times be a lonely experience, heightened when you retreat from a day out on the town to your empty hotel room.
Just a stone's throw from the Belgian capital of Brussels is a hotel with a difference, that has the solo traveller in mind. Recognising the fact that travel can sometimes be a lonesome experience, Hotel Charleroi Airport has a unique program to help alleviate some of the feeling.
For just €3.50 per night, travellers can rent a goldfish to keep them company in their hotel room. It's a very unusual service, but studies have revealed that pets can help with feelings of depression.
Read more: The disgusting reason you shouldn't use the hotel kettle
In the hotel's lobby a goldfish sits in his bowl with a sign next to it saying: "Alone in your room and want company? RENT-A-FISH"
My friend is staying in a hotel in Belgium. They've offered her the option of renting a fish for the night, in case she's lonely. #noshit pic.twitter.com/DG74iRSfhY

— Michelle Cooke (@Mich_Cooke) September 2, 2017
Just in case you're worried about the goldfish getting lonely, there's also an aquarium in the hotel's housekeeping department with more goldfish, oxygen bubbles and plenty of plants.
The hotel has a four-star rating, out of five, on TripAdvisor, with many reviewers stating it's a comfortable, clean stay for jetsetters who want to remain close to the airport.
If you are spending some time in Brussels and want to do more than spend time with your new goldfish companion, here are some of our top picks for things to do in the city.
1. Visit the Grand Place
Brussel's main square is an unmissable destination for travellers. Named a World Heritage Site in 1998, it's a remarkable blend of architectural and artistic styles that represent the culture and society of Belgium. While it is a wonderful attraction today, it has a dark history. Hundreds of people were publically executed here including witches and protestants who were burnt at the stake and other villains who were decapitated.
2. See the famous 'Pissing Boy' statue
This chubby cheeked rascal known as Manneken Pis is a major figure in the folklore of the city. While he's only 60cm high, what he lacks in stature he makes up for in fame being one of the city's most popular attractions. He has more than 900 costumes that he is dressed in for various events. The Manneken Pis isn't the only weeing statue the town's famous for, either. There's also his lesser-famous female counterpart Jeanneke Pis as well as a dog statue, Zinneke Pis, who cocks his leg proudly over a bollard. Unlike the other statues, however, Zinneke is just a statue, not a fountain.
Read more: 6 of Europe's oldest, most fascinating cities
3. Eat chocolate
Belgium is, of course, renowned around the globe for its mouth-watering chocolate offerings. Whether you take a tour or just try your luck exploring on your own, you can't leave the land of chocolate without trying a truffle or 10. If you're a praline lover, be sure to visit Neuhaus where the sweet treat is said to have been born. The creator was one Jean Neuhaus, an apothecary who covered his medicines in chocolate to mask their taste.
4. Wander the Royal Greenhouses of Laeken
Each spring the Royal Greenhouses of Laeken are open to the public for three weeks, so if you're visiting at the right time it's a must-do. The greenhouses are vast complexes of heated greenhouses containing tropical, subtropical and cold-climate flora. It houses the royal botanic collection, including the world's largest and oldest collection of camellias.
5. See the Temple of Human Passions
While it looks like a neoclassical pavilion built in the form of a Greek temple from the outside, the Temple of Human Passions it's championed as a design feat of human struggle between artistic expression. Built by Victor Horta, widely known as the key European figure in Art Nouveau, it's said to be the first steps of a young Horta towards the Art Nouveau style. Built in 1896, there's not a single straight line in the building and all classic details are revisited and reinterpreted. It houses the monumental achievement of Jef Lambeaux – the sculpture of Human Passions, a sculpture deemed 'indecent' at the time.