France thanks Australian soldiers with touching tribute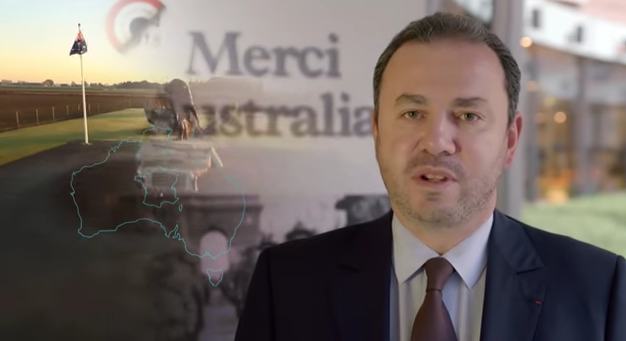 Merci, Australia!
For four years between 1914 to 1918 France became the setting of the most destructive and deadly war the world had ever seen.
Millions of soldiers were killed from four different continents at the hands of modern weaponry including poisonous gas and devastating military tanks.
Of the 295,000 Australian soldier who fought on the Western Front during the First World War, 46,000 never returned home.
This mammoth loss of life and ultimate sacrifice by Australia has since been acknowledged by France in the form of commemorative sites, including the Sir John Monath Centre, which opened in 2018 and named after the head of the Australian Corps, known for his success on the Western Front.
Read more: 5 places to learn about Australian war history
The centenary of the French battles of Le Hamel, Amiens, Villers-Bretonneux and Mont Sant Quentin all fall within 2018, and is seen as the perfect opportunity to commemorate the Diggers who fought on the Western Front during this time.
The Ambassador of France to Australia, Christophe Lecourtier, speaks of the deep appreciation the country has of Australia in a video released by the official National Tourism Bureau for France.
"France understands what it owes to Australia and simply wants to say thank you, Australia. Merci, Australia," he said.
For those looking for a deeper understanding and appreciation of Australia's involvement in World War I, there are a variety of commemoration sites throughout the region including the city of Ypres, which was reduced to nothing but rubble, and Lorraine, the world capital of the Great War and where hundreds of thousands of soldiers died.
Find out more about commemorative sites in France, here.