Heading for the hills in Cradle Mountain National Park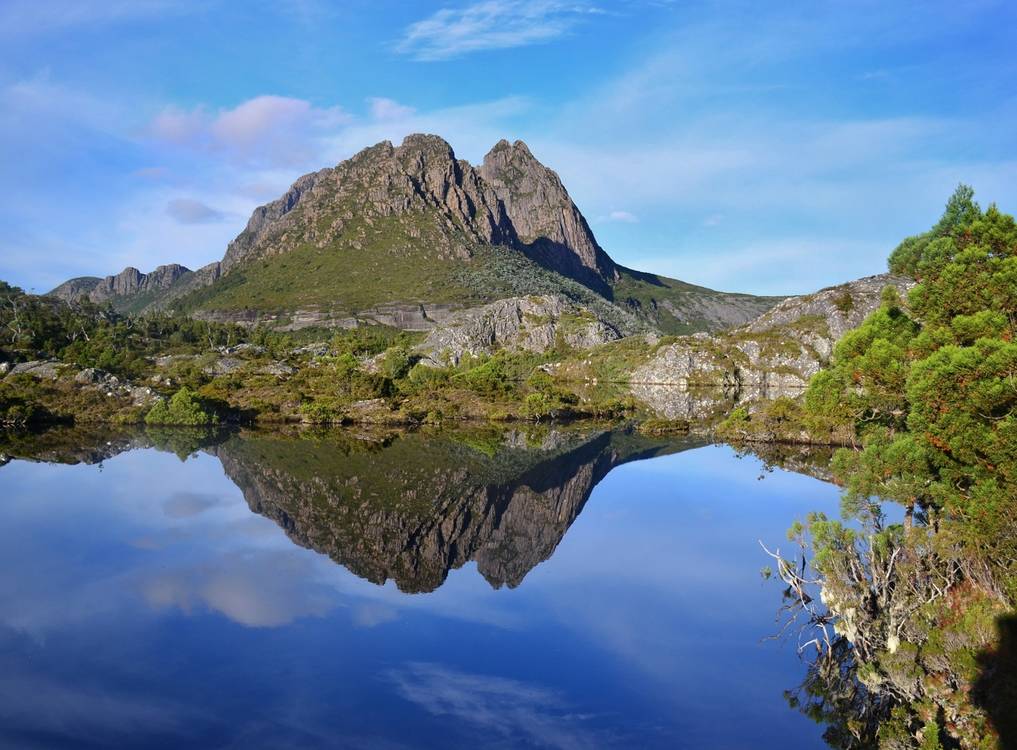 A walk in the park
I'd been there with my partner Lorraine, seeking out a new horizon, so to speak. Our aim was Twisted Lakes at Cradle Mountain National Park in Tasmania but, when we came to the first fork on the eastern side of Dove Lake, we took the wrong option and it wasn't until a couple of rangers caught up with us that we were told the correct route.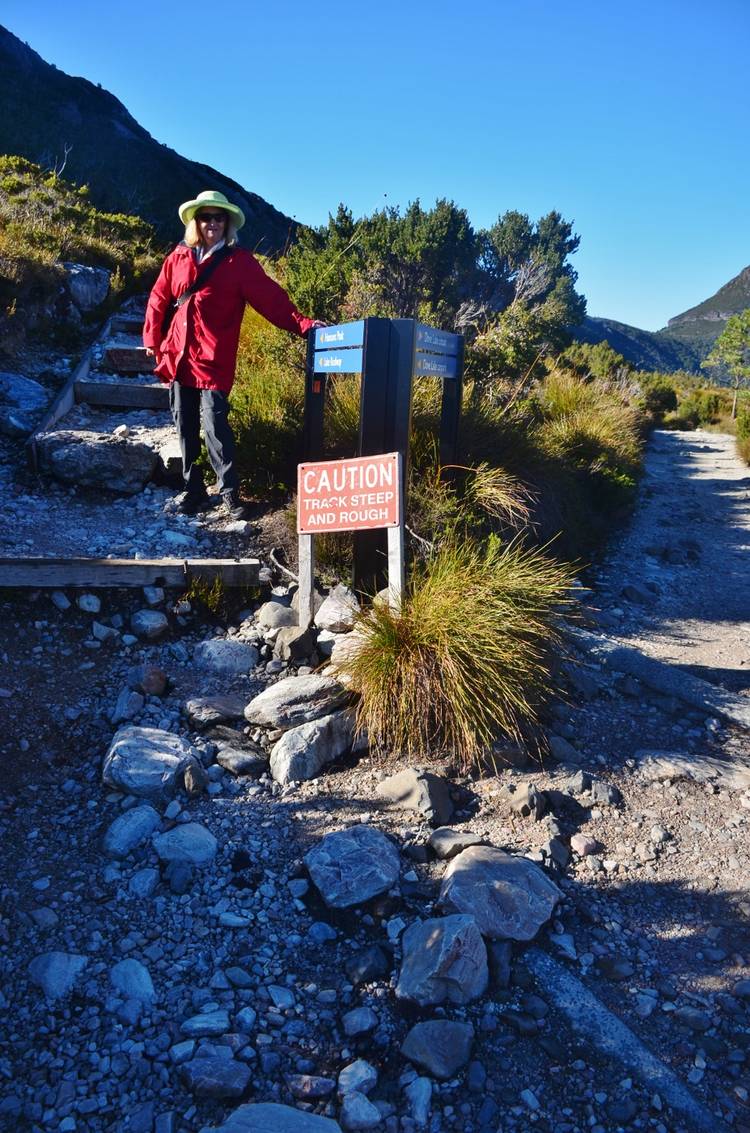 Lorraine kindly offered to retrace our steps and we climbed as far as the ridge overlooking Lake Hanson, which was far enough for her.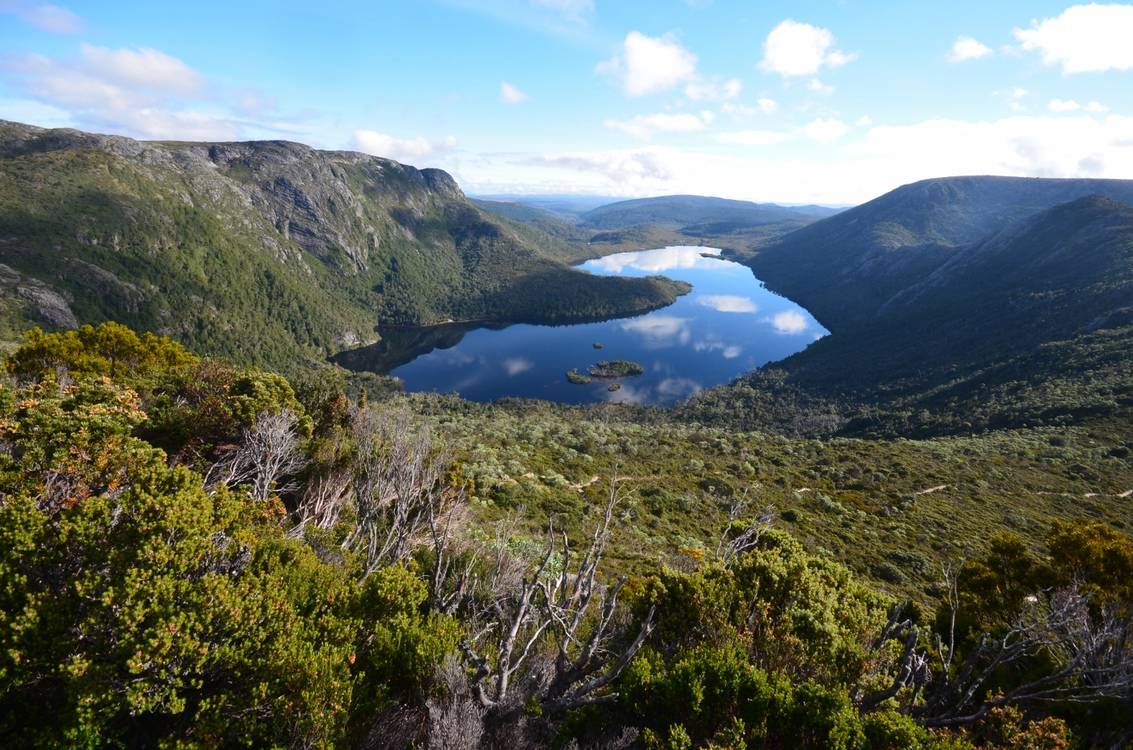 So it was a week later, around 3.30 am, I left Wynyard, missing around 30 potoroos, two quolls and a wombat on my way to Cradle Mountain National Park. I'd picked this particular day because the forecast was for fine weather. Shame about the rain for the first 105 of 120km! However, it almost miraculously stopped just before I entered the park and, by the time I'd reached the Dove Lake carpark I couldn't believe my luck – not a cloud in the sky!
So, I grabbed some star shots in the magic of the morn and headed for the hills, reaching the ridge just as dawn was happening and then doing the Lake Hanson loop track (mistake) instead of the shorter way over Mount Hanson.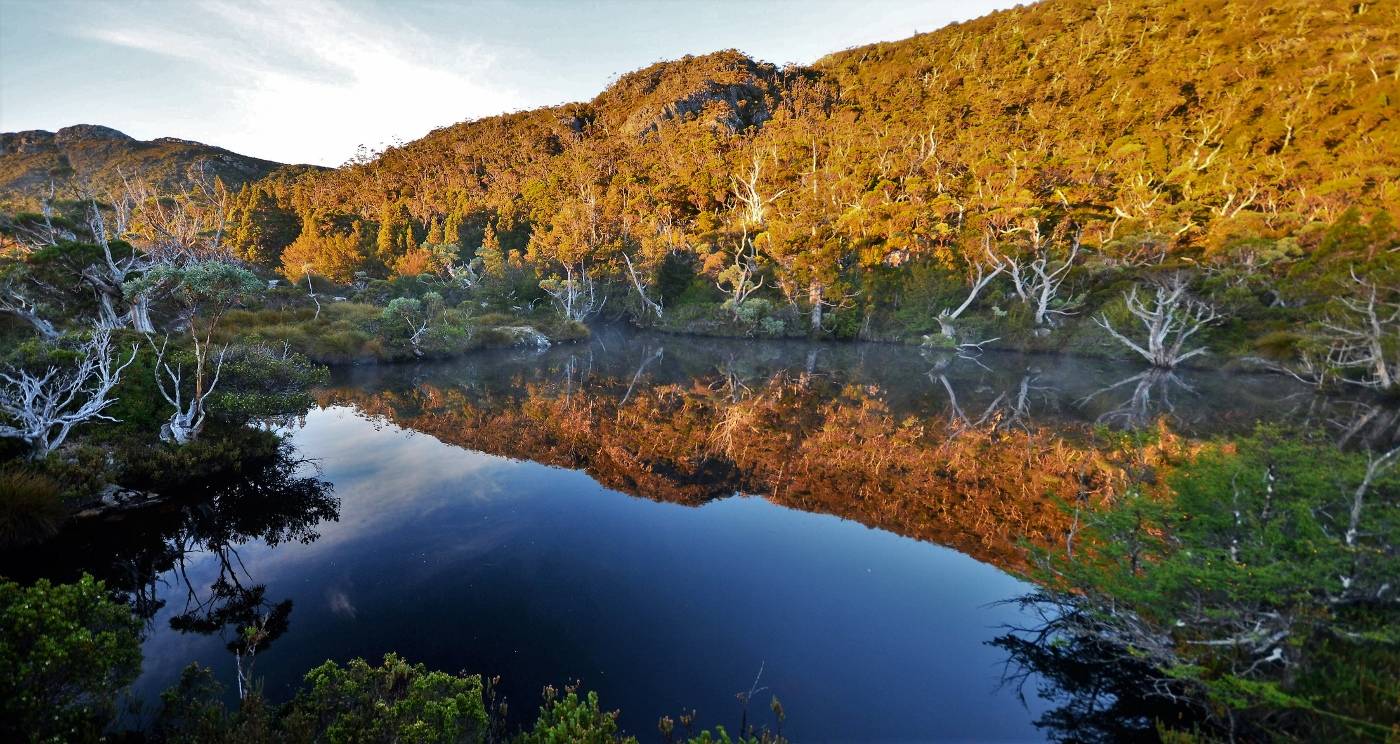 I'd hoped to get some good positions around the tarns down there but was thwarted by time and dense scrub. The trail was also strength-sapping including one weird section over tree roots.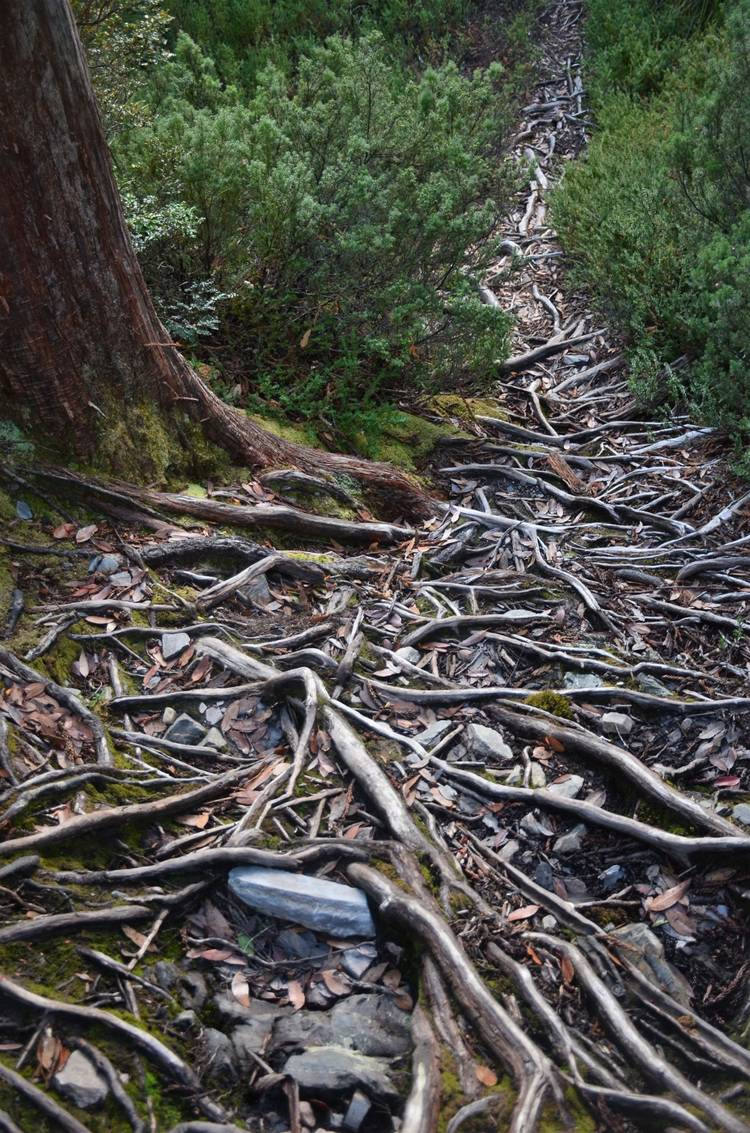 However, as I ascended to the lakes of Twisted, I was gobsmacked at how lucky I was – a mirror surface awaited me and I couldn't stop taking pictures for the next 15 minutes, ever fearful a wind would kick up.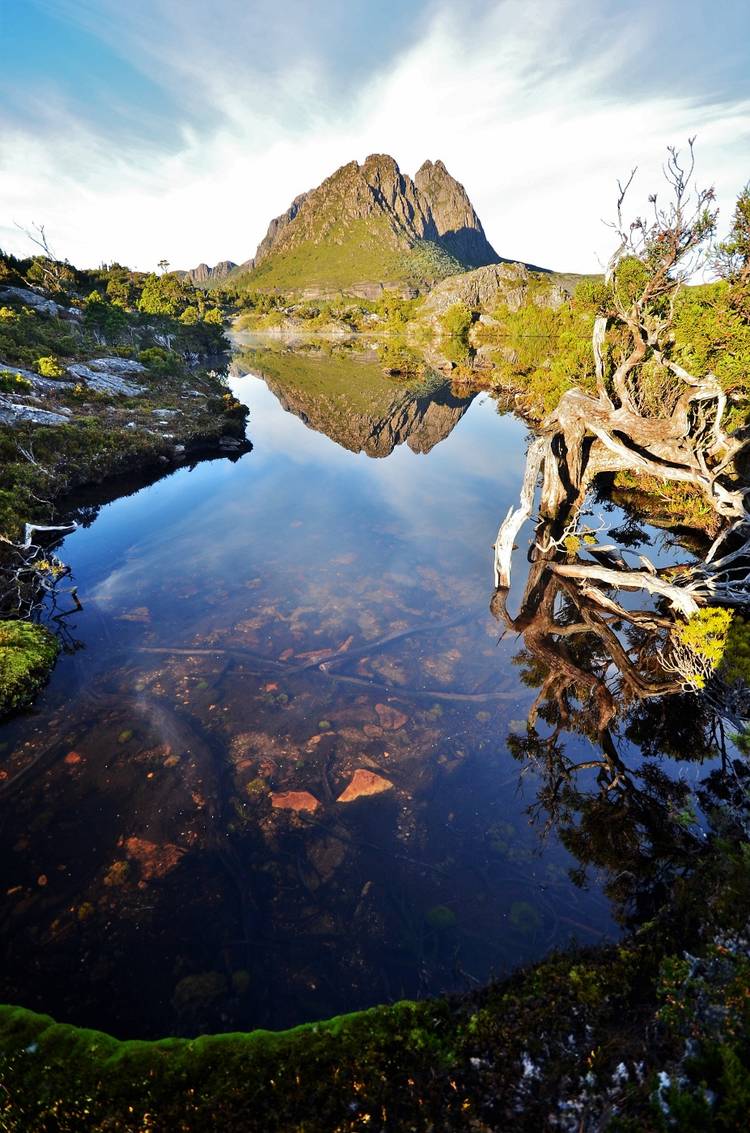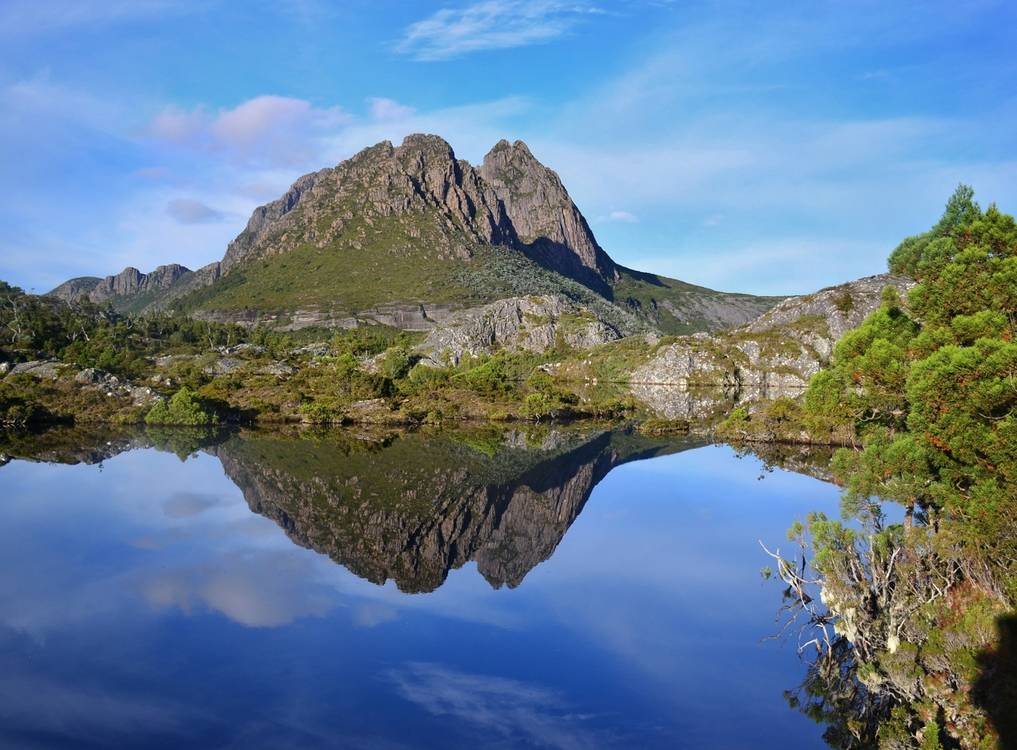 Then I opened my backpack and ate breakfast beside this most gorgeous of ponds.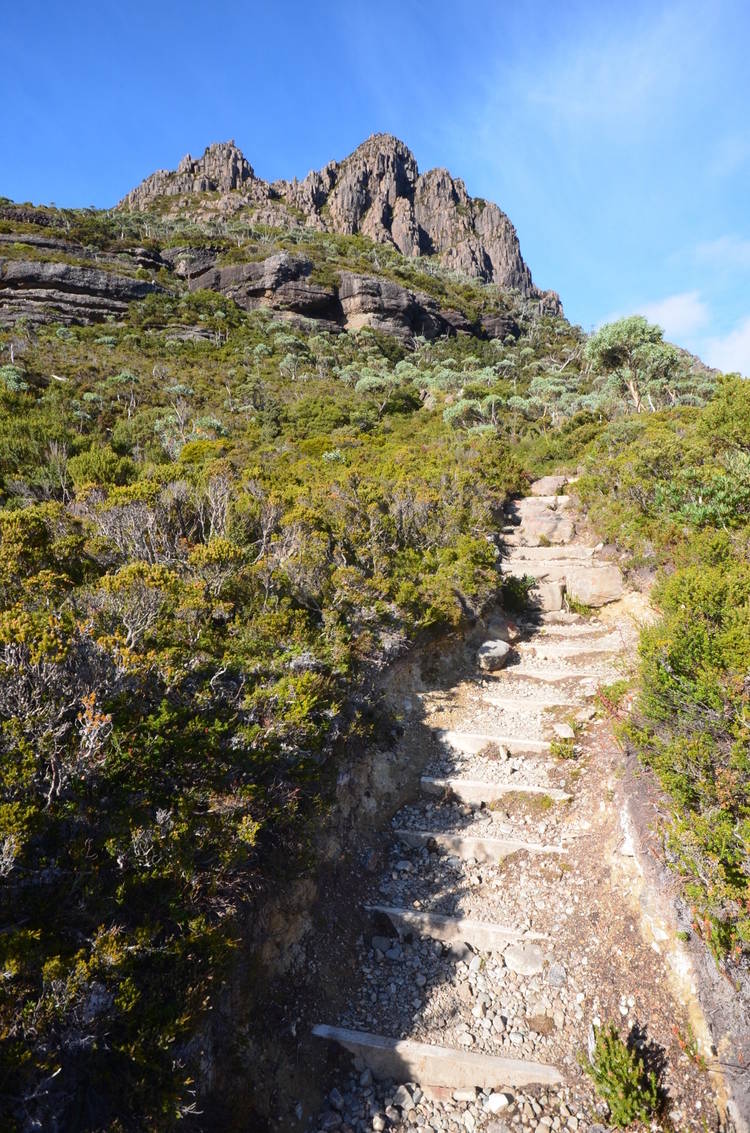 Later I headed across the Face Track towards Cradle Mountain, only across isn't quite the right word because you have to ascend the lower rock face of Little Horn (that's the peak on the left if you're standing at Dove Lake car park), just what I didn't want to be doing after over four hours on the trails.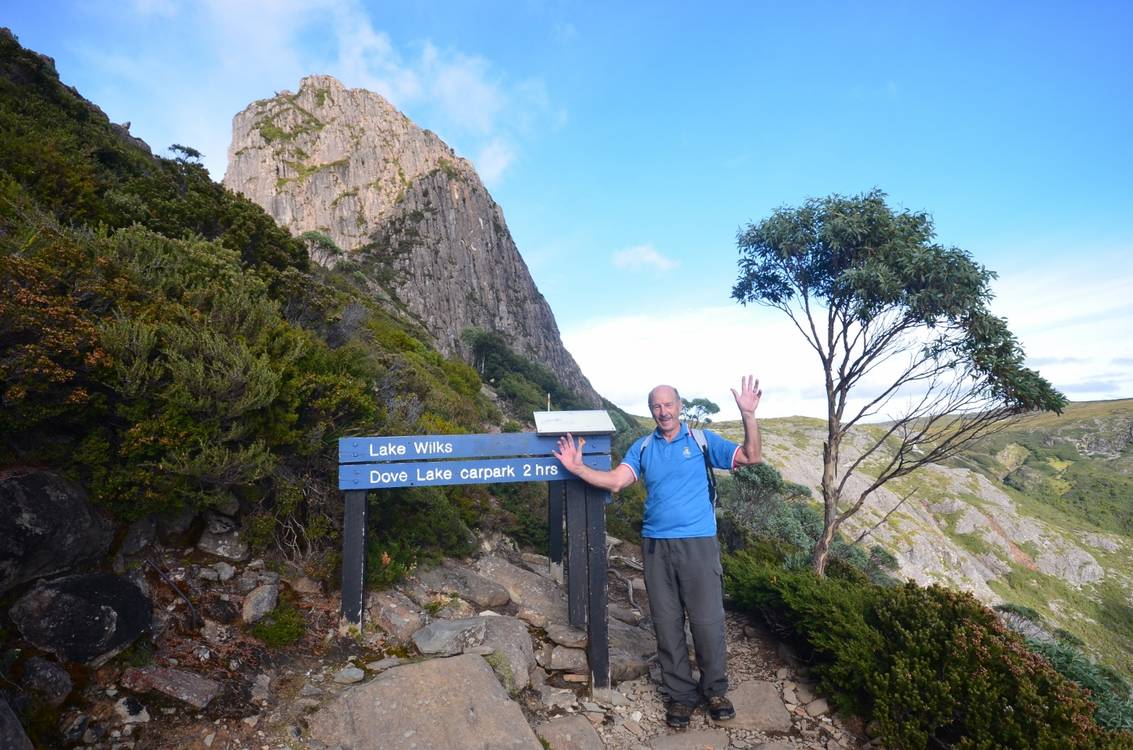 Finally I came to the most welcoming sign that day, pointing down via Lake Wilks and the western side of Dove Lake. That it was steep and rugged I didn't mind, I wasn't in a hurry and it was heading downhill quickly.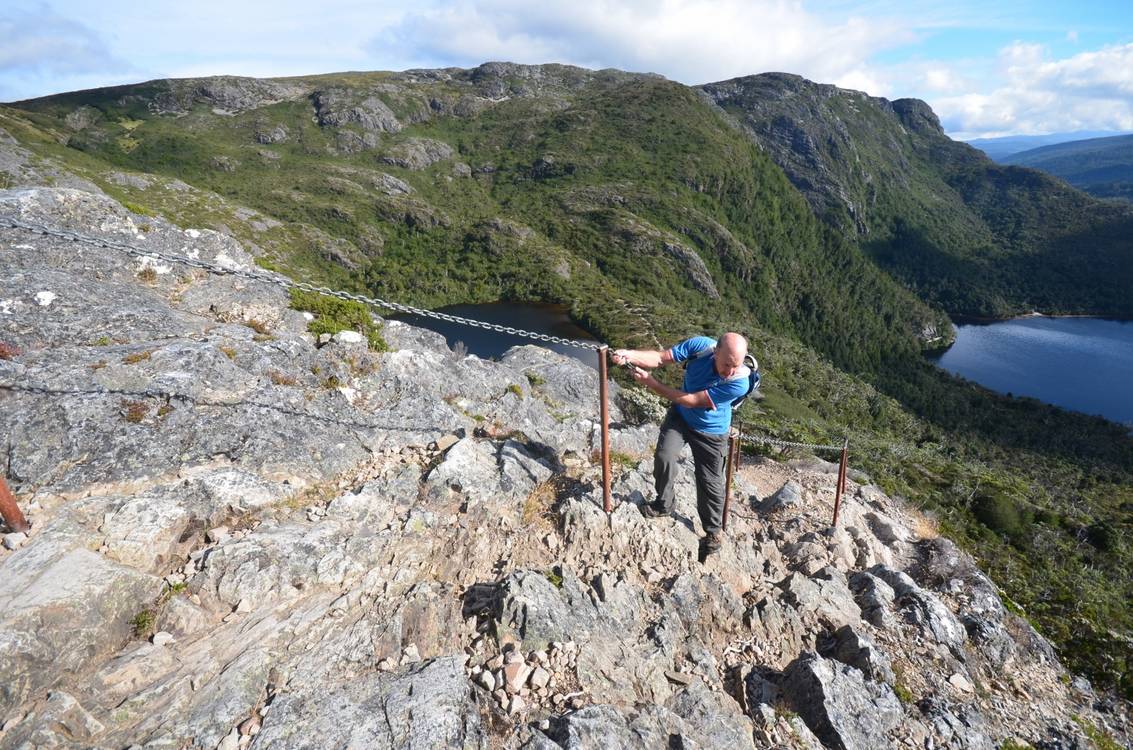 Eventually you come to an open ragged rock formation. Here the vista is clear and you can also see that the next stage is via a chained route. I could see a couple ascending so I decided to wait and it transpired that they were from England and couldn't stop gushing about how good it was compared to the Lakes District over there where, on similar walks, there would be people everywhere.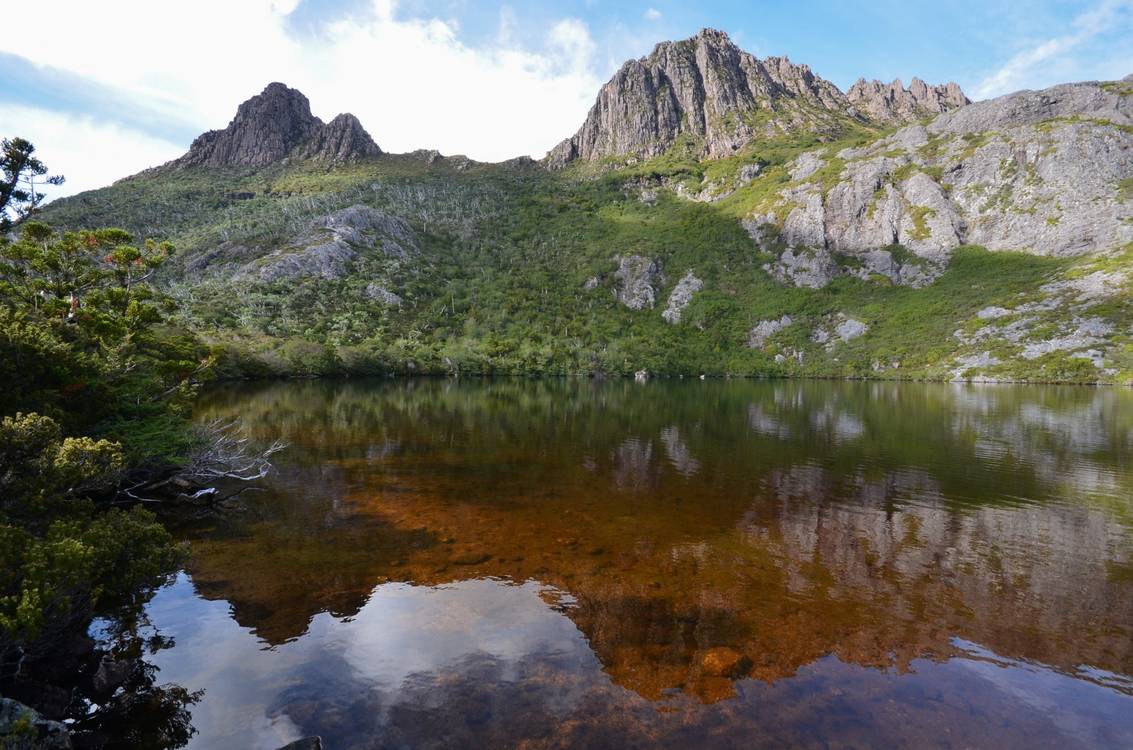 I bade them farewell and carefully slipped downwards on the chains to reach Lake Wilks where I was still able to get some reasonable shots before attaining the ever-popular boardwalk of the Dove Lake track.
I was stuffed but deliriously happy, having to pause about every 10 minutes before stumbling into the car. I realise that sort of walk would only be a warm-up for serious Tassie walkers but, at 71, I felt it had been a full day.