Hemingway house staff refuse to leave cats behind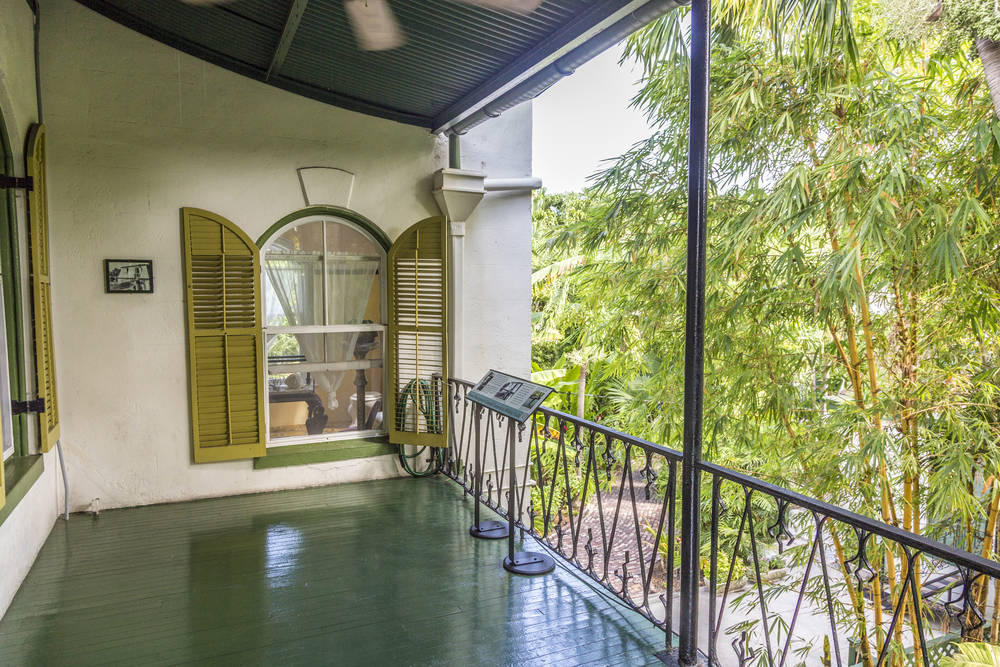 There are 54 of them
Image: travelview / Shutterstock.com

The 72-year-old caretaker of Ernest Hemingway's Key West Florida home, along with 10 other staff have refused to leave as hurricane Irma draws nearer, despite Hemingway's granddaughter Mariel begging them to go.
Jacqui Sands refuses to leave the historic building as it houses a whopping 54 six-toed cats, which are all descendants of the late author's own cats. The first six-toed cat was given to Hemmingway by a ship's captain and sparked his love for them. Sands as well as the 10 other staff are remaining at the home in the hope to safeguard the structure as well as the felines.
"I think that you're a wonderful and admirable person for trying to stay there and save the cats, and save the house, and all that stuff," Hemingway said, according to The Telegraph. "But ultimately, it's just a house. Save the cats. Get all the cats in the car and take off."
Sands said her children told her to get out, but she is staying behind because she says she has an obligation to take care of the building and the cats.
Read more: Cruises cancelled as Hurricane Irma tears through the region
The six-toed trait is a genetic mutation that can appear in any breed of cat, which makes the felines appear as though they have a thumb.
The historic Hemingway home was built in 1851 and has 45-centimetre-thick limestone walls and three generators. The staff at the home are expecting it to hold up as it's not the first serious storm the place has weathered.
Hemingway lived in the house from 1931 to 1940 where he wrote For Whom the Bell Tolls, Have Not and The Snows of Kilimanjaro.
Read more: Why you shouldn't turn the air vent off on the plane
The governor of Florida Rick Scott urged residents to leave the areas in the evacuation zones immediately. 

More than a quarter of Florida's residents were told to evacuate, with 70,000 people currently in shelters bracing for the deadly storm. More than 2.7 million homes and businesses have lost power in the state so far.
Hurricane Irma has had a devastating impact on the Caribbean as well as parts of the United States, with entire countries being reduced to rubble.