How to island-hop your way around the Cook Islands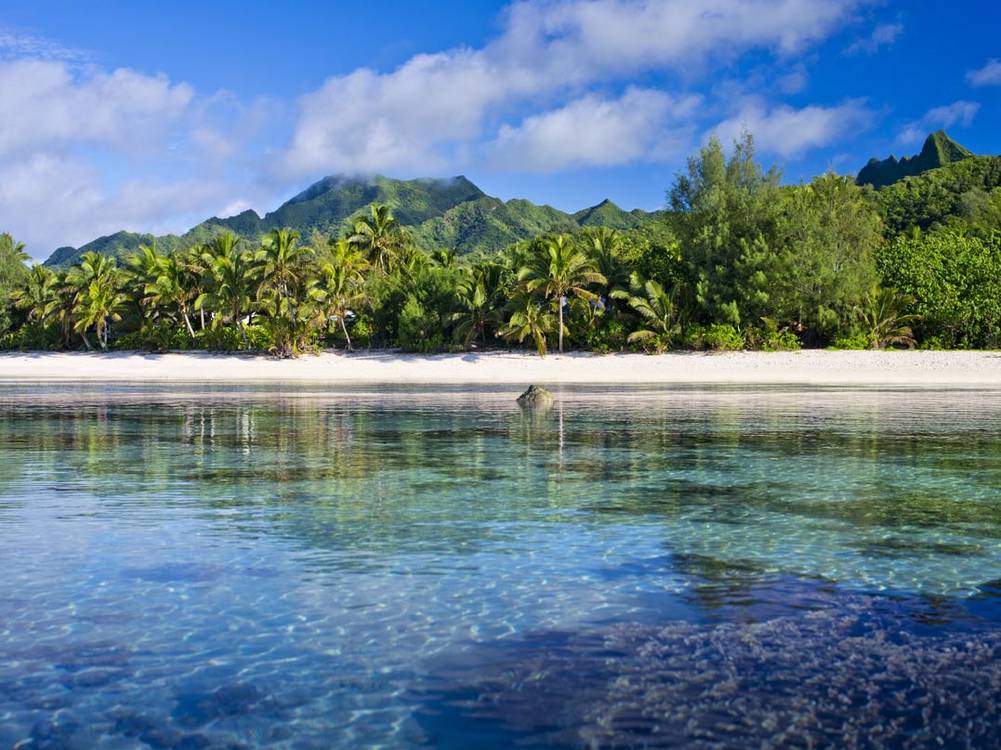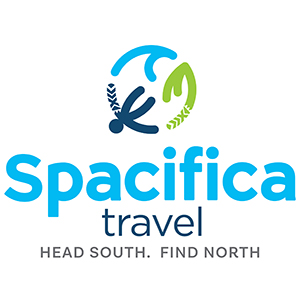 Spacifica Travel
With airfares on sale until Jan 24, now is the perfect time to lock down your Cook Islands getaway! Click here to save with Spacifica's expertly-packaged bundles...
Learn More
There's a piece of paradise here for all
Remote, untouched and absolutely stunning, the Cook Islands are a series of 15 isles sprinkled throughout the Pacific Ocean. And while it can be easily reached by a simple six-hour flight from Sydney, once you arrive you'll feel miles away.
You might struggle to find the Cook Islands on a map, but this island nation is divided into the northern and southern regions and each pocket of paradise has its own friendly locals and activities to take your pick from.
Whether you want to set your watch to island time and cruise the most beautiful lagoon in the world, or you'd prefer to trek through rainforests and wander through underground limestone tunnels, the Cook Islands has a little piece of paradise for everyone, you just have to know where to look. Here's how to island-hop your way around the Cook Islands, one idyllic location at a time.
1. Rarotonga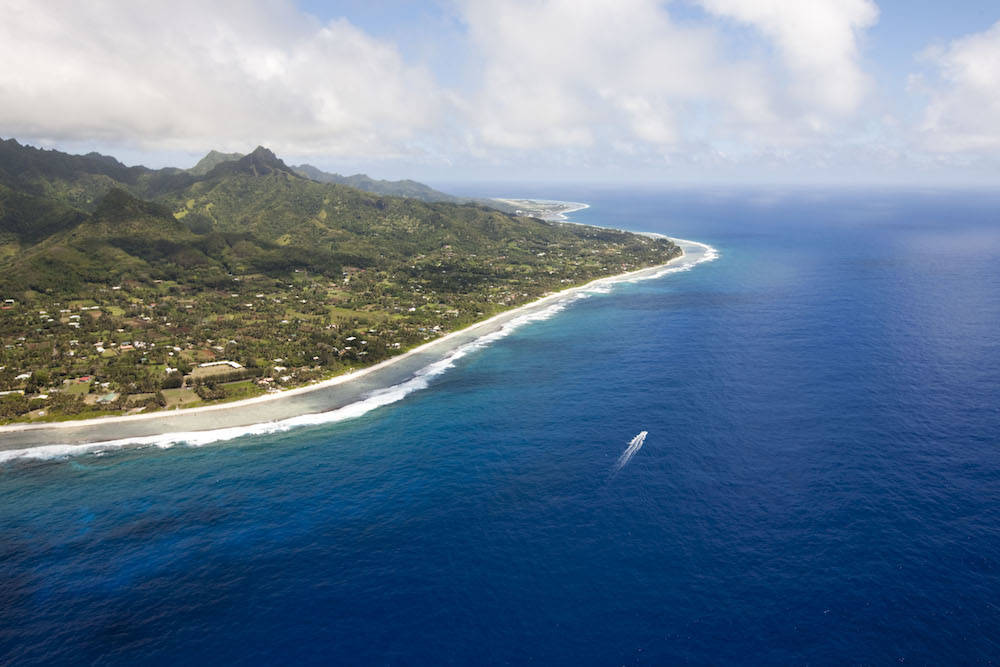 Perfect for: Those looking for a mix of quiet time and adventure
Rarotonga is the beating heart of the Cook Islands and despite the many things to do on the island, it remains unspoilt by the chaos of modern-day life. Forget traffic jams here – one major ring road connects the whole island and it's just 32 kilometres long – and you won't have to worry about the distracting fluorescent glow of a takeaway outlet either, just local produce and hearty home-cooked meals abound on the island.
There's a variety of delicious dining options to take your pick from, including a local dish of taro root and coconut cream called rukau from the Punanga Nui Markets on Saturdays or a feast of fish and chips straight from Flying Boat's blue and white vessels, which can be seen bobbing out at sea with their freshly caught fish after 11am.
As much as Rarotonga is about the food, it's also a natural playground. Muri Lagoon surrounds the island and is protected by an offshore barrier reef, which keeps the waves breaking out at sea, making for pleasant and calm waters. The balmy all-year-round weather also means the water is usually a pleasant 25 degrees Celsius not matter what time of year you visit.
For those looking to explore more than the shallows of the water, scuba diving and snorkelling is popular around Titikaveka Village, while visibility of at least 30m depth is available around the hard coral reef. At 67 square km in size, Rarotonga is also the largest of the Cook Islands and home to most of the nation's population, so get ready to meet some of the locals!
2. Aitutaki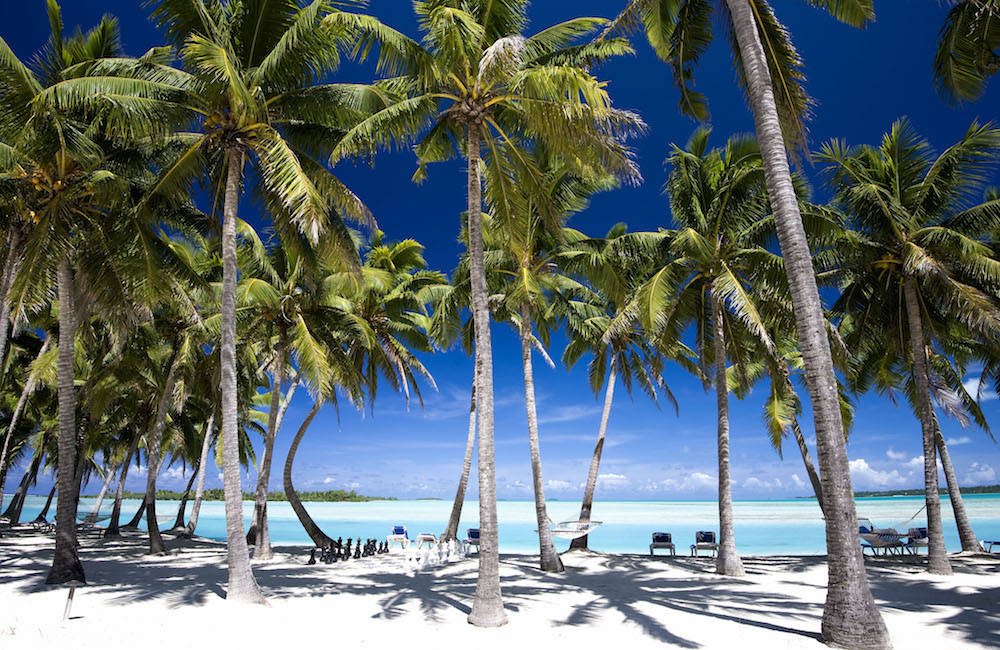 Perfect for: Couples looking to relax
If your idea of getting adventurous on holiday goes as far as wearing a bathing suit out in public, then Cook Islands' Aitutaki is the spot for you. Smaller than Rarotonga, and with a much more intimate vibe, the white sandy beaches here are perfect for couples looking to do nothing but lounge around with a cocktail in hand.
Love is in the air in Aitutaki, and it is affectionately known as Honeymoon Island. But when you're ready to ditch hubby (or the missus) and explore more of the area than your beach towel, then a cruise through the nearby islands is worth a trip. Jump on one of the lagoon cruises and experience what has been touted as the world's most beautiful lagoon, washing it down with a barbecue lunch after snorkelling with turtles and colourful Pacific Ocean fish.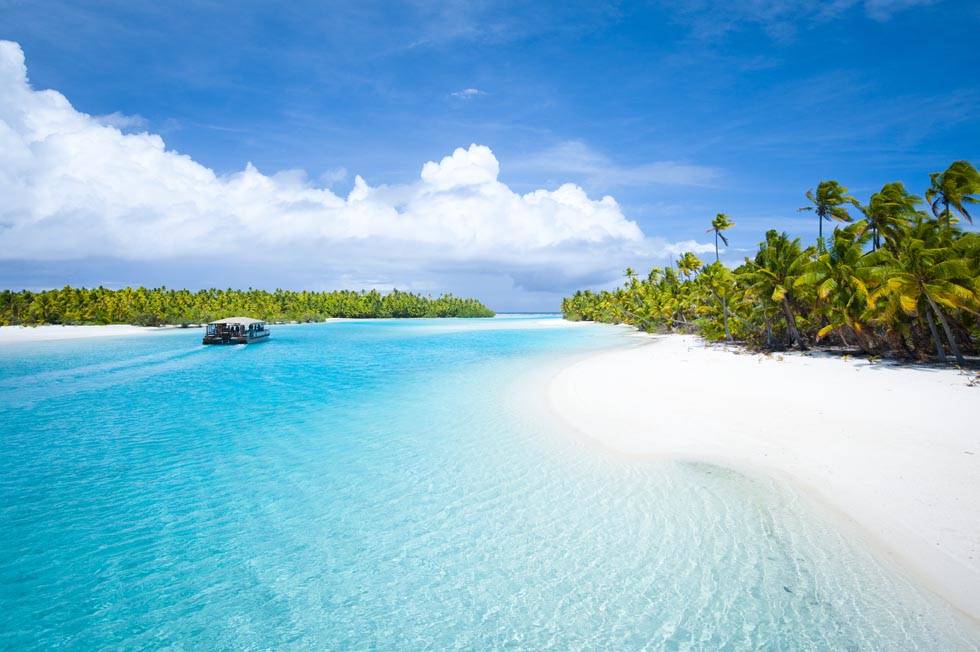 Beyond romantic love, there's a clear relationship between the people of the Cook Islands and the big man upstairs. If you want to see this in action, then a trip to the Arutanga CICC Church on Sundays is a must. Clear the throat and get ready to warm up your lungs, because a beautiful acapella gospel choir will have you feeling something, even if you're not religious.
If love isn't on the cards and you're not one to laze around on a beach, then you're likely in Aitutaki for one reason and that reason is fishing. Deep sea fishing is popular on the island, and with a coral lagoon off shore, there are plenty of tropical fish species to spot. Head out to open waters and you could be grappling with giant trevally and bone fish at the end of your rod.
3. Atiu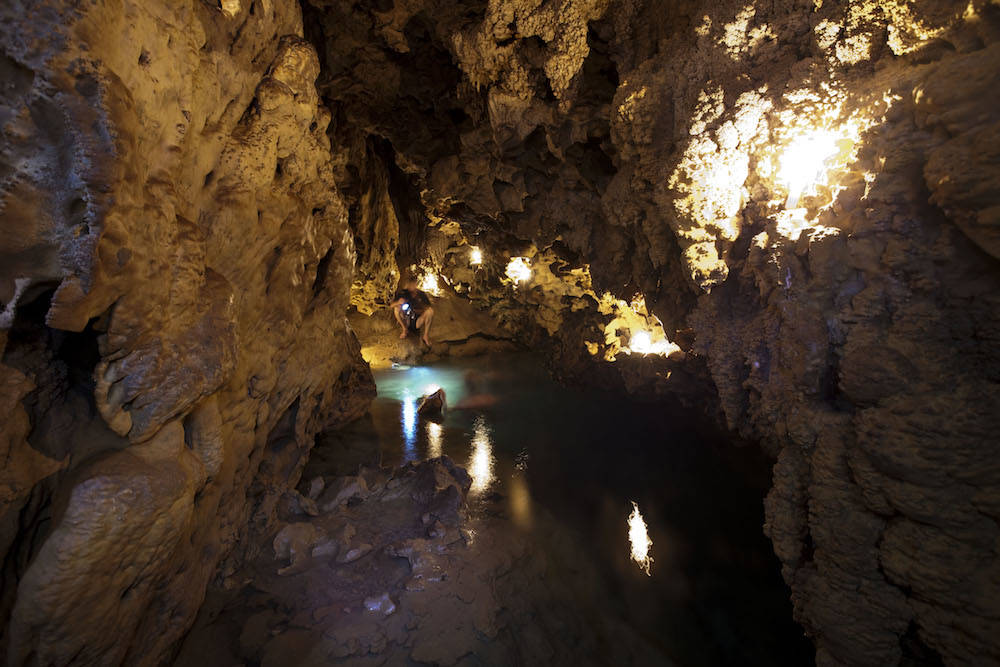 Perfect for: Nature lovers and adventure seekers
While this may be the adventurous side of the Cook Islands, there's still plenty of opportunity to relax on your own private beach. For those wanting something a little more daring, the limestone caves of Atiu are a popular attraction. Twisted vines, endemic birds and pools of freshwater never fail to impress travellers lucky enough to visit this pristine island.
Keep an ear, rather than an eye, out for the kopeka birds. They make a unique clicking sound to help them navigate through the near pitch-black darkness. Don't forget to stop by Anatakitaki Cave, which is one of the island's most popular and home to 15 navigable passageways.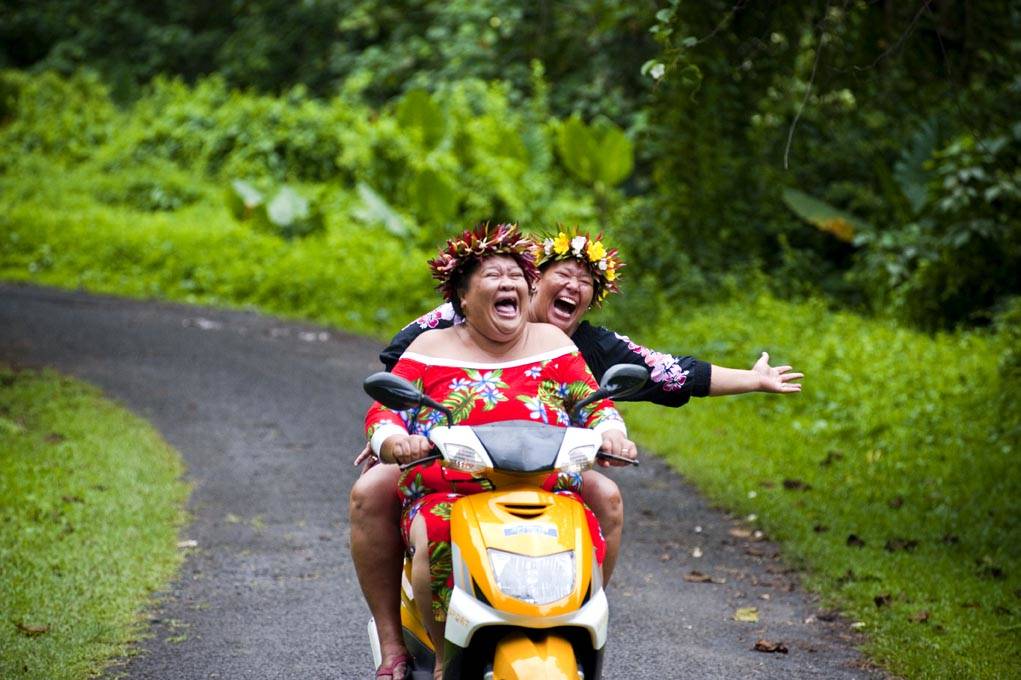 Twitchers looking to get to know more of the local birdlife, you're in luck, because the islands ancient name enuamanu means Island of Birds and, as the name suggests, it's home to many feathered friends, including the kopeka, and the kakerori, which was introduced to save the Rarotongan bird from extinction.
When all this adventure calls for a caffeine hit, you're in luck because the early missionaires brought with them the bitter elixir that is the coffee bean and Arabica coffee continues to grow here to this day. Grab yourself a cup of Atiu Island Coffee or perhaps enjoy a tour about the process of coffee production and how it is made on the island.
Regardless of whether you're looking to rekindle your relationship, cruise the most beautiful lagoon in the world or simply watch the world go by from your beach towel, the Cook Islands has a little bit of everything for everyone. And if you're eager to get to know as many of the islands as possible, there is the option to combine two or more islands in one holiday. It's time to get exploring!
Spacifica Travel are offering huge savings right now on Cook Islands flights and accommodation - but only until January 24! Click here to learn more!