Perfect for: Couples looking to relax
If your idea of getting adventurous on holiday goes as far as wearing a bathing suit out in public, then Cook Islands' Aitutaki is the spot for you. Smaller than Rarotonga, and with a much more intimate vibe, the white sandy beaches here are perfect for couples looking to do nothing but lounge around with a cocktail in hand.
Love is in the air in Aitutaki, and it is affectionately known as Honeymoon Island. But when you're ready to ditch hubby (or the missus) and explore more of the area than your beach towel, then a cruise through the nearby islands is worth a trip. Jump on one of the lagoon cruises and experience what has been touted as the world's most beautiful lagoon, washing it down with a barbecue lunch after snorkelling with turtles and colourful Pacific Ocean fish.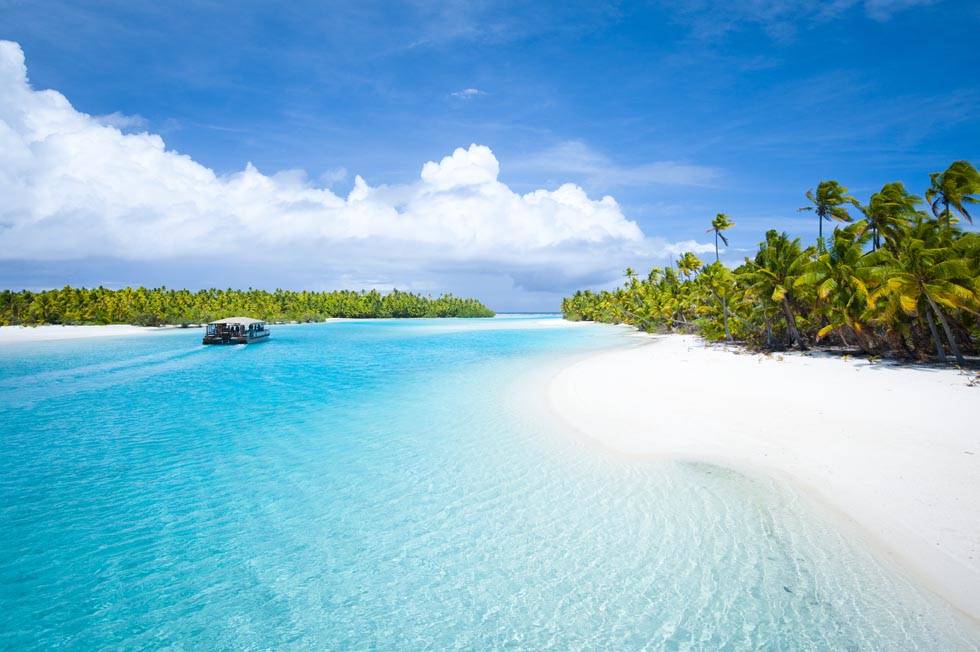 Beyond romantic love, there's a clear relationship between the people of the Cook Islands and the big man upstairs. If you want to see this in action, then a trip to the Arutanga CICC Church on Sundays is a must. Clear the throat and get ready to warm up your lungs, because a beautiful acapella gospel choir will have you feeling something, even if you're not religious.
If love isn't on the cards and you're not one to laze around on a beach, then you're likely in Aitutaki for one reason and that reason is fishing. Deep sea fishing is popular on the island, and with a coral lagoon off shore, there are plenty of tropical fish species to spot. Head out to open waters and you could be grappling with giant trevally and bone fish at the end of your rod.
3. Atiu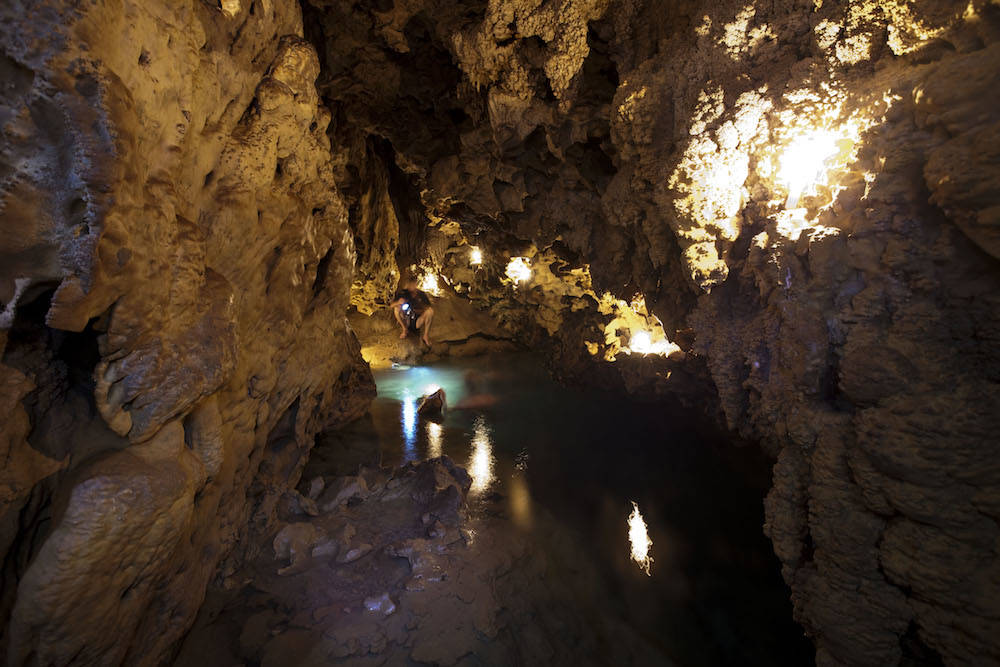 Perfect for: Nature lovers and adventure seekers
While this may be the adventurous side of the Cook Islands, there's still plenty of opportunity to relax on your own private beach. For those wanting something a little more daring, the limestone caves of Atiu are a popular attraction. Twisted vines, endemic birds and pools of freshwater never fail to impress travellers lucky enough to visit this pristine island.
Keep an ear, rather than an eye, out for the kopeka birds. They make a unique clicking sound to help them navigate through the near pitch-black darkness. Don't forget to stop by Anatakitaki Cave, which is one of the island's most popular and home to 15 navigable passageways.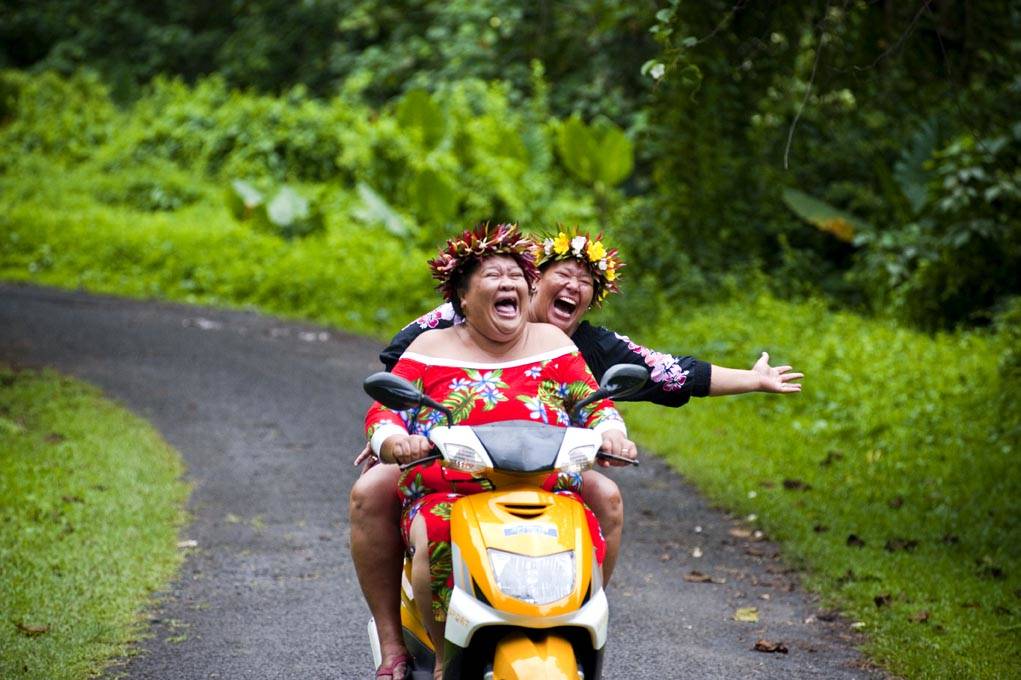 Twitchers looking to get to know more of the local birdlife, you're in luck, because the islands ancient name enuamanu means Island of Birds and, as the name suggests, it's home to many feathered friends, including the kopeka, and the kakerori, which was introduced to save the Rarotongan bird from extinction.
When all this adventure calls for a caffeine hit, you're in luck because the early missionaires brought with them the bitter elixir that is the coffee bean and Arabica coffee continues to grow here to this day. Grab yourself a cup of Atiu Island Coffee or perhaps enjoy a tour about the process of coffee production and how it is made on the island.
Regardless of whether you're looking to rekindle your relationship, cruise the most beautiful lagoon in the world or simply watch the world go by from your beach towel, the Cook Islands has a little bit of everything for everyone. And if you're eager to get to know as many of the islands as possible, there is the option to combine two or more islands in one holiday. It's time to get exploring!