How to stop your smart device from ruining your holiday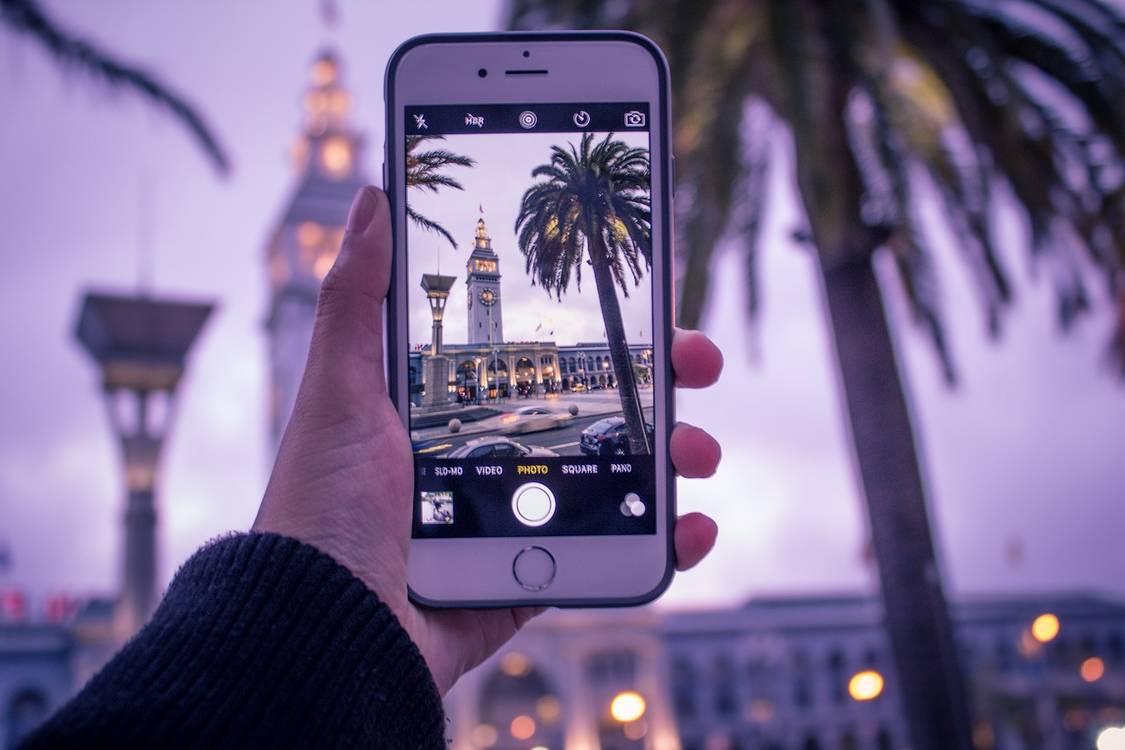 The everyday item ruining your holiday
Phone addiction is ruining the experience of travel, just ask the woman who tried to jump off a cruise to rescue her mobile phone.
A video obtained by The Mirror showed a woman crying and screaming while trying to jump overboard while on a cruise in China.
She had been taking photos near Nanzhao Amorous Island when she dropped her phone into the water. Unfortunately, she wasn't prepared to part with her device so easily and attempted to go in after it.
Her pleas were so distressed that officials eventually sent out a vessel to look for the soaked phone.
Read more: Travellers urged to stop taking wildlife selfies overseas
But this isn't the first instance of a travel experience going awry because of technology, Roger Stotesbury, was on a 'middle-aged gap year' with his wife in India when he fell to his death at an ancient Indian temple while taking selfies.
"Roger had taken photographs of the view and the temple and had put his iPad down when the accident happened. It is absolutely tragic," a family member told the Telegraph.
"Roger and Hilary were completely in love with each other, like no other couple I know. Their children are distraught at what's happened."
The incident wasn't thought to be fatal as it was assumed that he had just broken his leg, but his condition worsened after he was rushed to hospital.
An autopsy is yet to be conducted to determine exactly how he died.
Not all smart device travel experiences are quite so lethal and sometimes the negative impact a phone can have on our travels is much more simple – as simple as not experiencing the holiday to the fullest.
Read more: 8 ways your smartphone can help plan the perfect holiday
A photo has done the rounds on social media because of the amusing, but somewhat sad, nature of the shot.
It shows a group of men in a gondola in arguably one of the world's most beautiful cities, the Italian city of Venice.
The photo shows the men looking rather bored as all four of them sit and look at their smartphones instead of the architectural feats and stunning buildings that surround them.
Filmed by the goldolier who was tasked with showing the tourists around the city, the men look unfazed by the beauty that surrounds them.
"A fantastic ride. The customers are very happy, they're enjoying the beauty of the city, they appreciate it a lot," the gondolier sarcastically posted on Facebook.
"They've taken lots of photos, made comments and said they will soon return to this wonderful city."
Using a smart device can greatly impact a holiday abroad, sometimes in positive ways and some in quite negative ways, too.
If you are thinking of using your device for good, not evil, then here are some tips about how to use it while you're away, so it doesn't impact your trip for the worse.
Set times when you will allow and not allow yourself to use your smartphone, so it doesn't distract you most of the time
Delete the apps you're likely to overuse to stop you from spending time enjoying your holiday rather than just documenting it
Be mindful that you're likely on a trip of a lifetime, you might just need to remind yourself every now and again to keep your eyes away from the screen and on the scenery that surrounds you