How to tow a caravan safely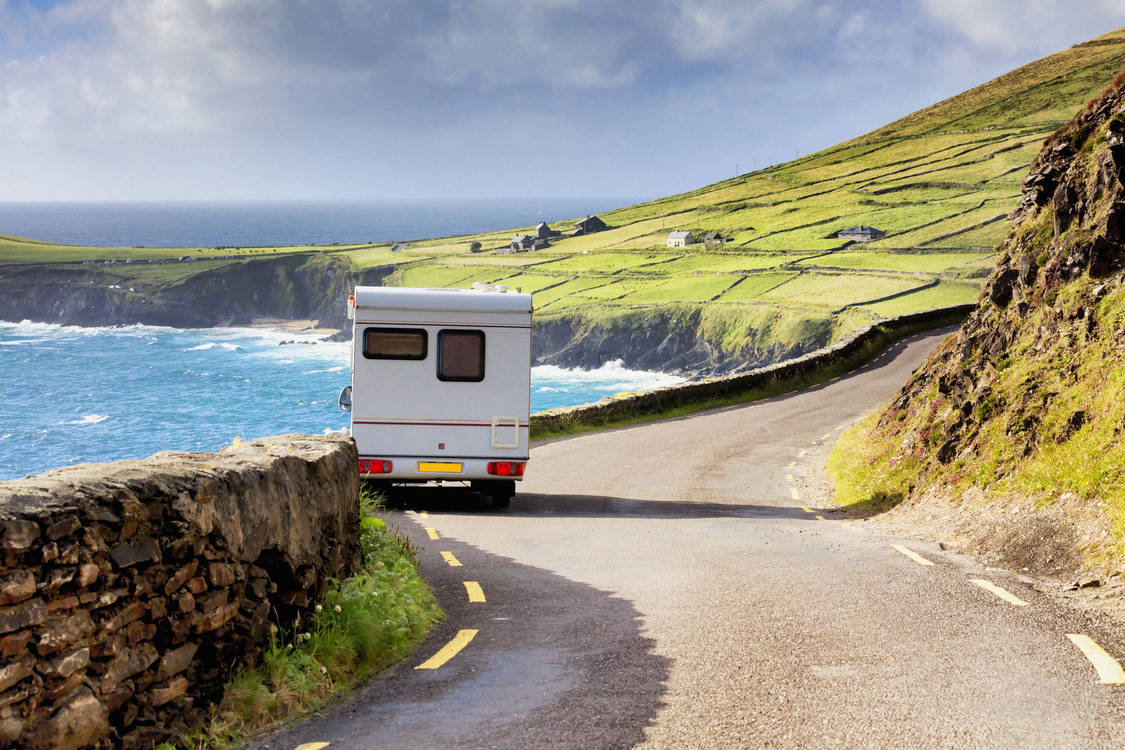 Stay safe while you're on the road
There are few things more terrifying than getting behind the wheel, towing a caravan for the first time and feeling the not-so-gentle sway of the caravan your're towing behind you. It can be a daunting experiences, for both regular drivers and newbies alike, so to make sure you and other drivers on the road are kept as safe as possible, there are a few things to keep in mind. Here are a few tips for how to tow a caravan safely.
Read more: The share economy has hit the caravan industry
1. Know the limitations of the car
The first thing you want to check actually has nothing to do with your caravan but with the vehicle that will be doing the towing in the first place. You need to make sure that the towing vehicle is able manage the weight of the caravan. Heavier caravans will require a heavier towing vehicle, so check the owner's manual to find out the weight of the caravan. According to peer-to-peer caravan and RV hiring and leasing platform, Camplify, "If the caravan has brakes fitted (which it should have if it is over 750kg) you can tow it so long as it is less than 1.5 times the un-laden weight of your vehicle," the website advises. "If the caravan doesn't have brakes you can only tow it if it is equal to or lighter than the weight of your vehicle."
2. Take a towing course
If this is your first time towing a caravan, then it's absolutely worthwhile doing a course on how to tow a caravan safely. Having a caravan weighing a few thousand kilos attached to the back of your vehicle is a daunting prospect and you want to make sure you're as safe as possible before putting the key into ignition and hitting the open road.
3. Use your mirrors
When it comes to towing a wide and long load, your mirrors are your best friends. Door-mounted mirrors will allow you to see the sides of your caravan and extensions can also be attached to provide an even wider view of what's going on behind you. It's well know that "images may be closer than they appear" but take your time to adjust to the distortion of distance and you'll feel settled in no time.
4. Test your vehicle
It's great to get into the habit of doing an overall check of your caravan before jumping behind the wheel. Checking the breaks, clutch and that the power is working but disconnected should become second nature. It's also important to secure the electrical connection between vehicle and caravan and fasten all chains properly, too.
5. Take your time
You'll start building your towing confidence in no time, but if you want to be able tow a caravan safely then there's nothing wrong with taking it slow. Take your time, keep to your left lane and ensure that you're keeping yourself, and others on the road, as safe as possible. Take extra care when it comes to overtaking, parking and winding through some of the narrower streets you might come across.
Pre-drive checklist:
Secure hitch properly
Connect safety chains
Release handbrake
Close windows and doors securely
Turn off all kitchen cookware including gas
Put the step up
Check tyre pressure
Know the caravan's height
Do you have any other tips to safely tow a caravan? Let us know in the comments section below?