Nudey Beach named Australia's best for 2018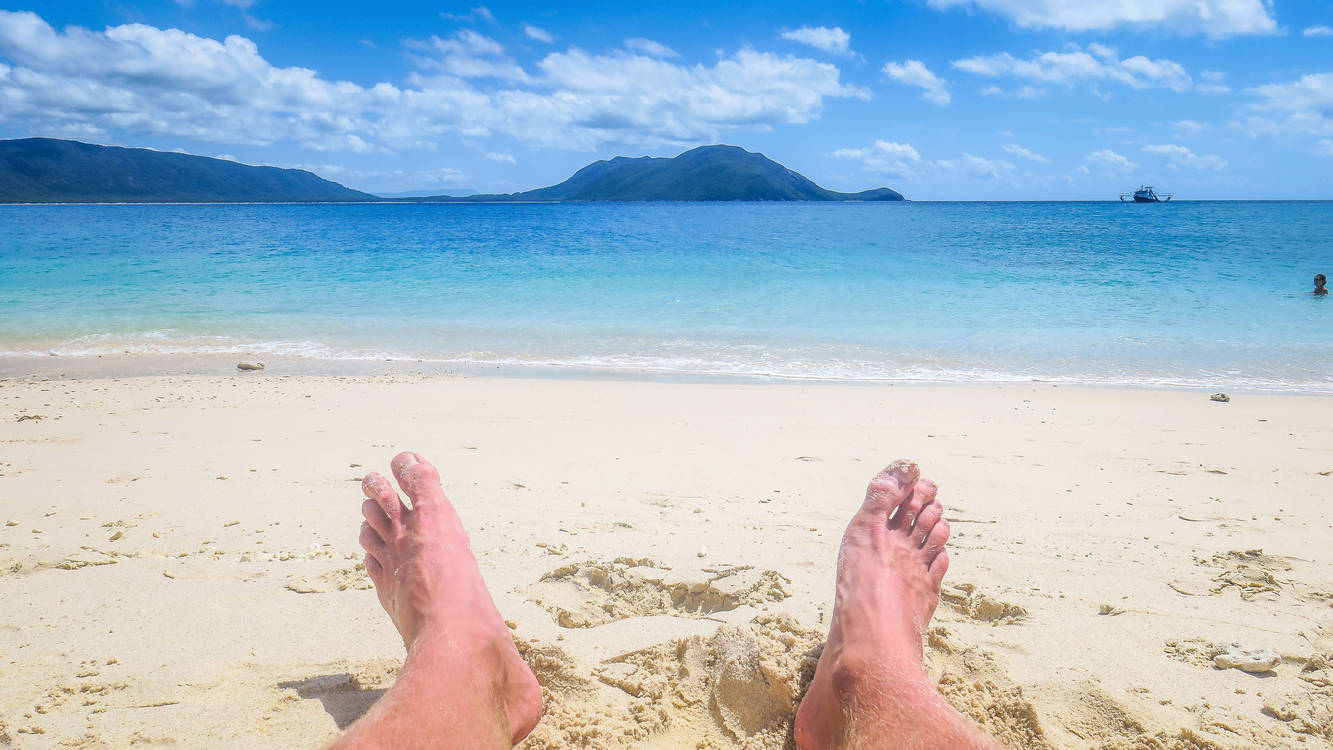 Another Aussie beach is in the spotlight
Australia is no stranger to the pointy end of the odd "Best Beaches in the World" list. But there are some beaches, like Whitehaven, that are the unsurprising winners year after year. Because, well, have you seen the bright white sands of this stellar coastline?

Australia's best beach of 2018 has been released and an unlikely option has taken out the gong. That's not to say that the beach isn't well deserving, it most certainly is, we just didn't see it coming.
Read more: Whitsundays' Whitehaven Beach named second best in the world
According to the government-approved list compiled by Australia beach ambassador, Brad Farmer, the best beach in Australia for 2018 is one you've likely never heard of. It's called Nudey Beach and it can be found just off the coast of Cairns on Fitzroy Island in Tropical North Queensland.
With Foreign Minister Julie Bishop by his side at the the announcement in Perth, Farmer said "the only thing stark-naked" about Nudey Beach is "her offering of pure tropical assets."
"Nestled in a lush conservation rainforest that covers 95 per cent of this small continental island, her mountain peak rolls into safe swimming shores and then takes a gentle dive into a vibrant reef," he said about Fitzroy Island.
Read more: 7 Whitsundays adventures only the locals know about
"Sitting off Cairns, it's a perfectly chilled island environment like few others, offering a truly Great Barrier Reef immersion.
"Fitzroy Island ticks all the 'Triple A' boxes, 100 per cent: totally affordable, easily accessible and so naturally authentic."
When can we go?!
It's known to be quite the tropical paradise where the rainforest meets the reef. As well as Nudey Beach to discover, there is also the sheltered waters of the Great Barrier Reef, the walking trails and colourful wildlife both in the water and on land.
Fitzroy Island is also a National Park and is easily accessible by ferry from Cairns. So, who else is ready to pack their bags and go?
Have you visited Fitzroy Island and Nudey Beach? Let us know all about your experiences in the comments section below.