Passengers could soon be banned from drinking at the airport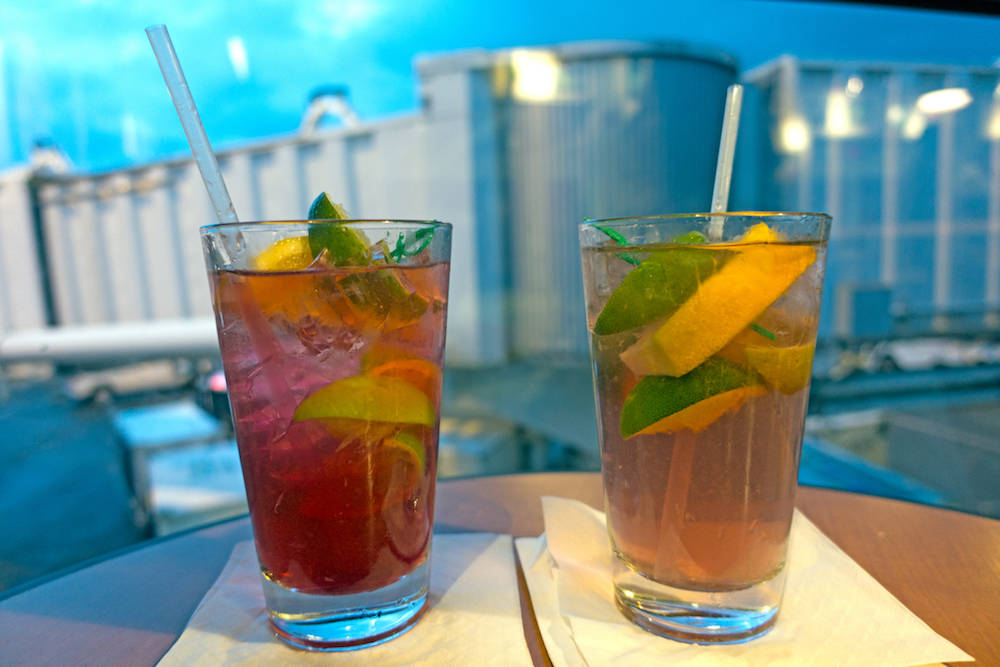 The end of the sneaky pre-flight bevvy
Nothing proves you're on holiday more than a pre-flight beverage at an airport bar. There's something about toasting a glass before a trip that automatically puts oneself into holiday-mode. But some people take that celebration too far and if the UK's Home Office has anything to do with it, 24-hour airport liquor services could soon be a thing of the past.
The calls for the changes come after news there's been a 50 per cent increase in the amount of badly behaving passengers have been forcibly detained, according to the International Air Transport Association.
Read more: Next phase of airport design will be influenced by over-60s
According to The Times, the Home Office is planning to change the 2003 Licensing Act to cover passengers being sold alcohol just before a flight, which could give councils authority to restrict alcohol sales.
This isn't the first time that talks have arisen about the sale of alcohol at airports due to disruptive passengers.
In 2017 UK carrier Ryanair called for a ban on alcohol being sold at airports prior to 10am and also limit purchased drinks to two per person before a flight.
Read more: The one item that will reduce your airport waiting times
"It's completely unfair that airports can profit from the unlimited sale of alcohol to passengers and leave the airlines to deal with the safety consequences," Ryanair's marketing director Kenny Jacob said.
"This is a particular problem during flight delays when airports apply no limit to the sale of alcohol in airside bars and restaurants."
According to BBC Panorama, 387 people were arrested at British airports in 2017, the routes with the most disruptive passengers were Alicante, Ibiza and Palma, a cabin crew said.
"I know other colleagues who have been punched, kicked, one of them was head-butted by a passenger," the Telegraph reported.
Do you think drinking bans at airports should be introduced? Let us know in the comments section below.