On the plus side, the temperature inside the car wasn't busting the mercury. We were hooked up (musically speaking) and talking of the trip ahead: coffee stops, Granite Belt wineries, local produce, cute romantic cottages, National Parks bushwalking, heritage tours, horse riding and crocodile wrestling. And that was just day one. (Okay, so I lied about the crocodile wrestling – it was a crocodile farm tour. Also, about all those things being on day one – any seasoned traveller would quickly spot that this was a two-day itinerary at least.)
All along the way, we both were reminded about the vastness of this wonderful country and our great state. We take for granted the infrastructure that gives us the opportunity to zip between country towns and cities with ease. As we cruised through Cunningham's Gap we thought about the early explorers trudging up through that bush, not knowing what awaited them (and never imagining the wineries and quirky cottages that would follow, all those years later).
We were detouring east to see the wildflowers and rock monoliths of Girraween National Park on the Granite Belt, but had been instructed to pull up en route at Warwick's Gardens Galore for a scrumptious morning tea. We drove past it twice, so cunningly disguised was the sign – perhaps to help people avoid temptation. It did not work. Helen's post-Christmas diet was flung out the window for the fresh scones and Merlo coffee and I scored the extra jam and cream, justifying that I could walk it off at the Girraween and Cania Gorge national parks, or by wrestling a croc.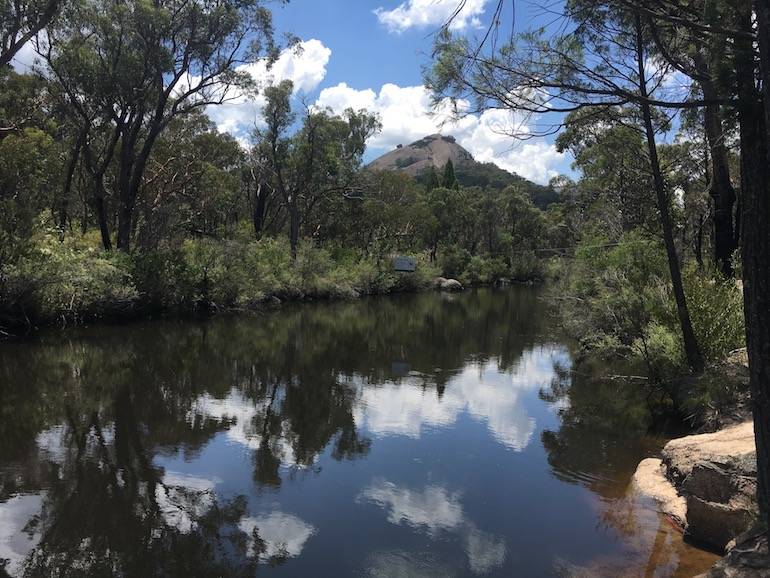 Let me tell you about Jolene McLellan, the senior national park ranger at Girraween. She came from Brisbane's South Bank Gondwana Rainforest Sanctuary and has been in the park for 21 years. I love this about travelling – the people you bump into that enrich the trip. As it turned out, everyone knew Jo – and Jo knew everyone. She had seen our itinerary and told us about all the people we would be meeting at the various places we'd be visiting to eat, drink and sleep: "You'll love Leanne and Andy at Hidden Creek and Michelle at Twisted Gum. I see you're staying at 31 The Rocks with Debbie and Scott – make sure you walk up the hill to see the sunset. The food at McGregor Terrace Food Project is excellent." Phew. And when we arrived to check in at 31 The Rocks, who's standing on the doorstep dropping off Stanthorpe Honey for us to try? Yep, Jo. Now that's Australia's Country Way.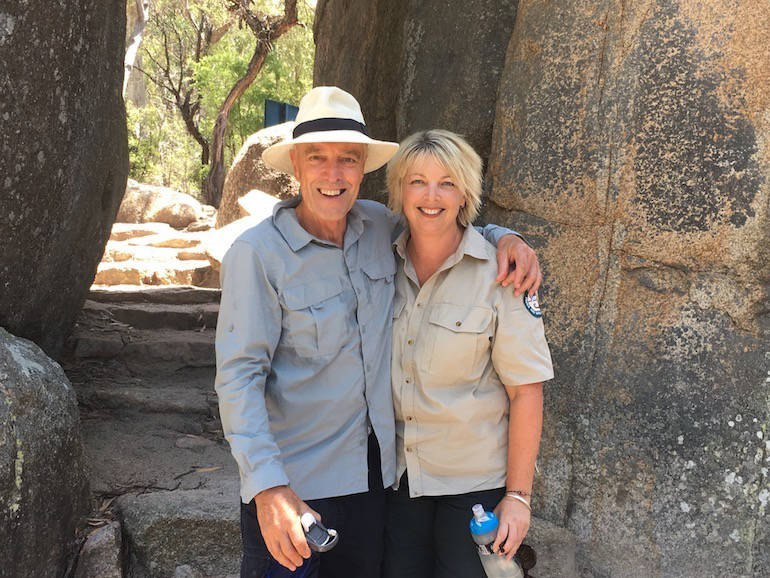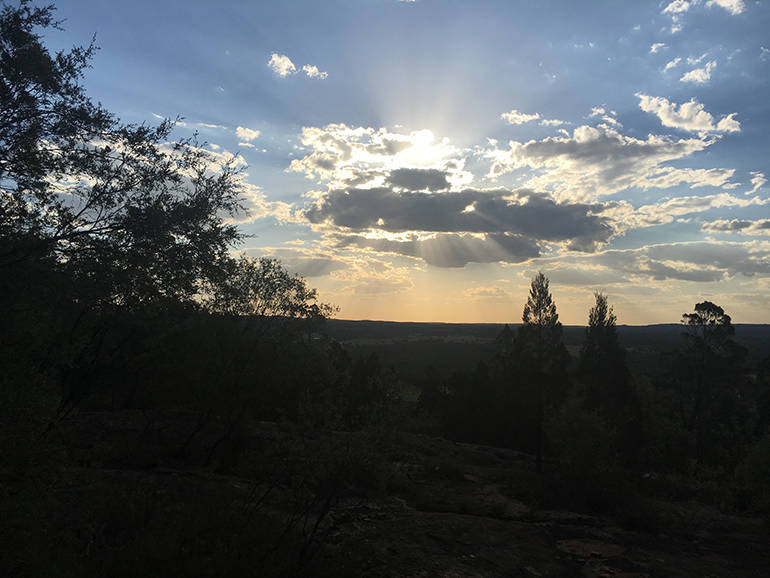 Everyone we spoke to about our dinner plans for that night raved about McGregor Terrace Food Project (or MTFP). We will be raving about it now as well. It was once a general store and a butcher shop, but these days is a family run restaurant serving modern Australian tucker. We loved the Lirah caramelised fig balsamic vinegar used by owners, Ben and Lou. And this is how close-knit the community is: the vinegar is produced by the son-in-law of a Granite Belt legend, Angelo Puglisi – from Ballandean Estate Wines, just down the road.
If this was our first leg on Australia's Country Way, I hope my belt isn't granite but is built for expansion.