The usually sweltering Sahara Desert is covered in snow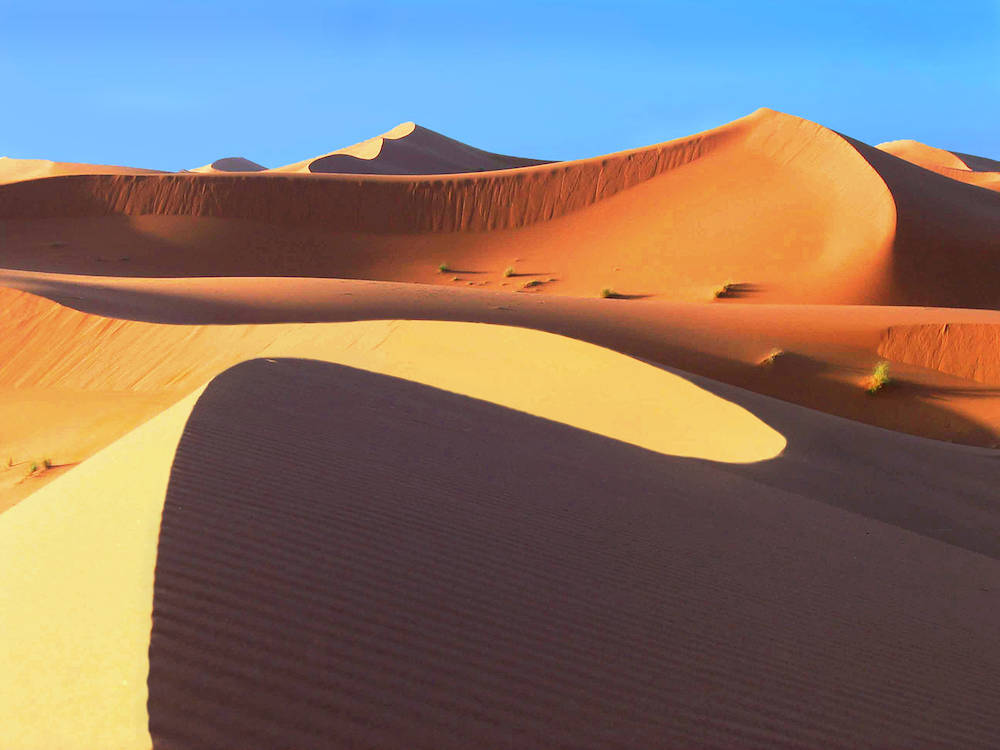 Covered in a sheet of white snow
Known for its sweltering heat and mesmerising sand dunes, the Sahara Desert is covered in a sheet of white snow for the fourth time in 40 years.
Temperatures plummeted to just 1 degree Celsius, leading to snow falling on the iconic dunes in the Algerian town of Ain Sefra.
Local Kari Bouchetata told the ABC that it was quite the surprise to wake up to a view of the Sahara covered in snow, but one the locals took enjoyment in.
"People were very happy, children played in the snow and everyone was taking photos," Bouchetata said.
While it is an uncommon event, it's not the first time the Sahara has been covered in a sheet of white, this time the covering was up to 40cm deep.
Read more: 10 fascinating deserts around the world
"Though [Ain Sefra's] winter temperatures are known to drop into the 30s, snow is as rare as the cool temperatures given that just a few centimeters of precipitation fall there annually," agency U.S. Geological Survey said about the natural phenomenon.
A snowstorm occurred in 1979, again two years ago and then last year. The result is a swirl of bright orange and white dunes that local children have taken joy in playing in.
People have been taking to social media to share their colourfully uncommon photos.
"The #snowbegan falling the morning of Sunday, January 7 and didn't begin melting on the iconic dunes until around 5pm," said MSNBC.
"Even more odd: it has now snowed there two years in a row. Now might be the time to talk about #climatechange," shared The World Post.
"A very rare occurrence [sic] - snow falling on the sahara desert," shared the_travel_plan.
"A very rare #phenomenon," said marquisdecendre.
What do you think about snow falling on the Sahara Desert? Let us know in the comments section below.