After our 5km walk along the water, with just a couple of rocky headlands to teeter over, we make our way through the scrub until the view of the award-winning architect-designed krakani lumi standing camping camp emerges from the surrounding grass trees and banksia plants dotted throughout the landscape.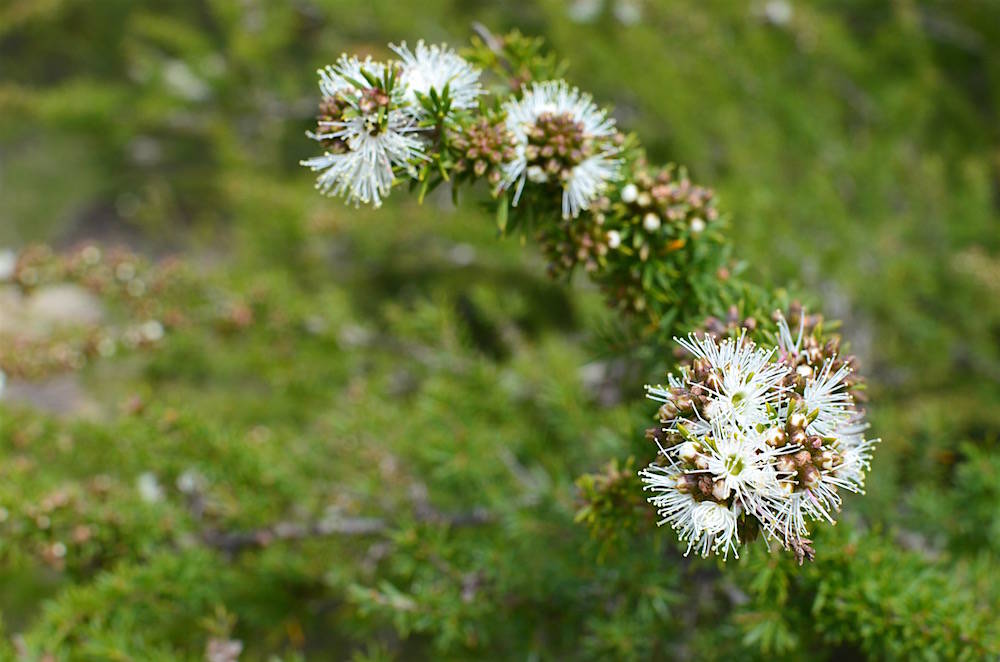 The six black charred wood cabins emerge as we walk along the raised wooden boardwalk, a secret oasis out of sight from the beach. Bird houses are thoughtfully built into each, proving just how well the luxury abodes blend in with, and become part of, the natural landscape.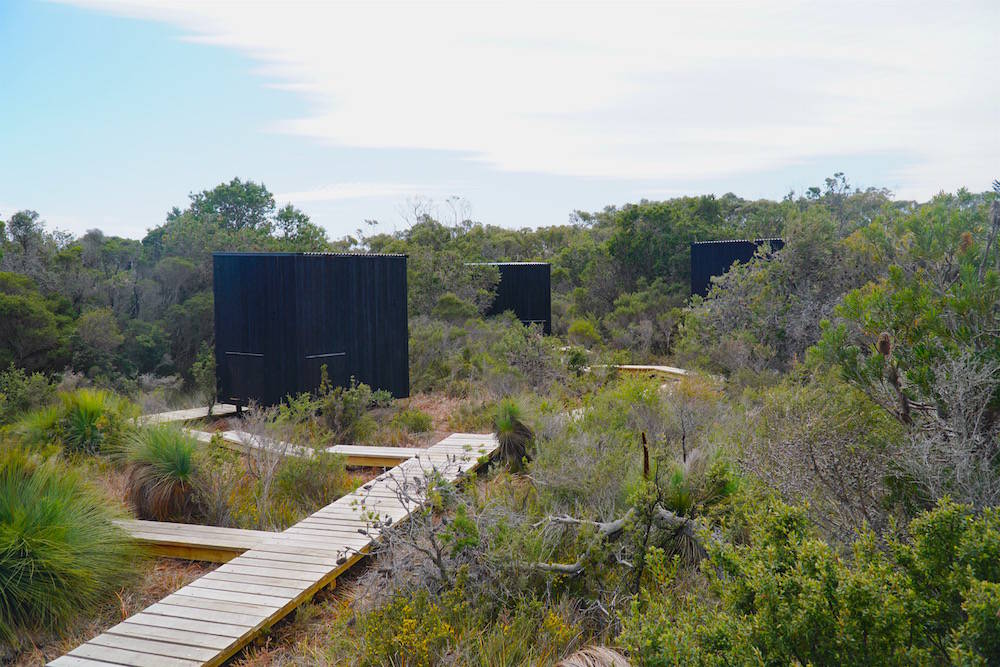 The domed interiors, complete with comfortable swags, fluffy pillows and wallaby skin throws, pay homage to the traditional homes built by Aboriginal people from this region, and made from sheets of bark, grass and mud.
This indulgent camp comes complete with an industrial kitchen, heating and eco-friendly bathrooms. The fire pit at the centre of the scattered cabins provides the perfect spot to hear stories from the respected elders that guests meet on their journey.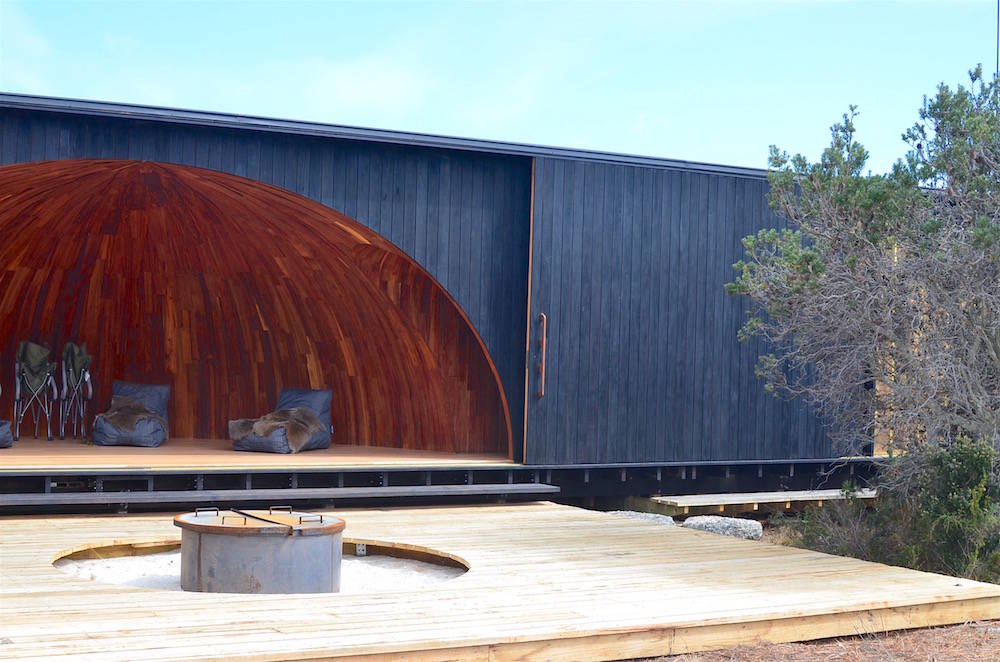 Our new friend, Clyde, chair of the Aboriginal Land Council of Tasmania, and a respected elder himself, greets us all with a traditional welcome to country ceremony.
We stand amongst the coastal wattles as he invites us into his home in palawa kani, a constructed language that is composite of the estimated dozens of original languages once spoken by the palawa.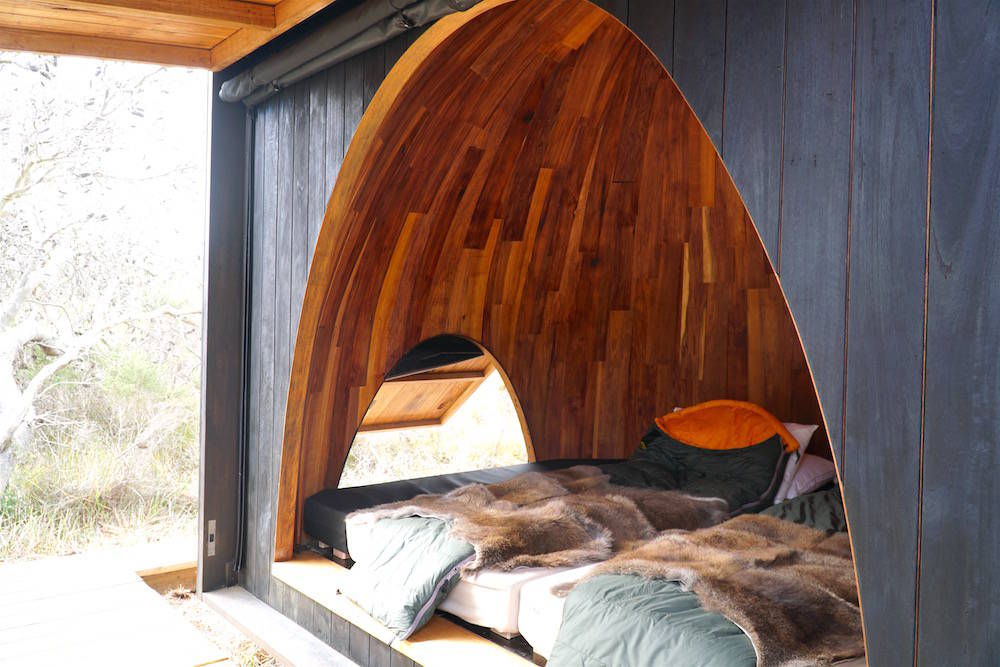 To hear Clyde speak the closest reference to his native tongue is both a significant and a very moving moment to witness.
His words are carried up around us with the powerful sea breeze and we stand in silence for a moment to let the gravity of the situation set in.
The next morning, we set off on the 14km round trip to tackle wukalina/Mount William. The summit walk ends up being a relaxing 35-minute walk at just a slight incline, with some rocky elements that need a little bit of extra time to walk through toward the top.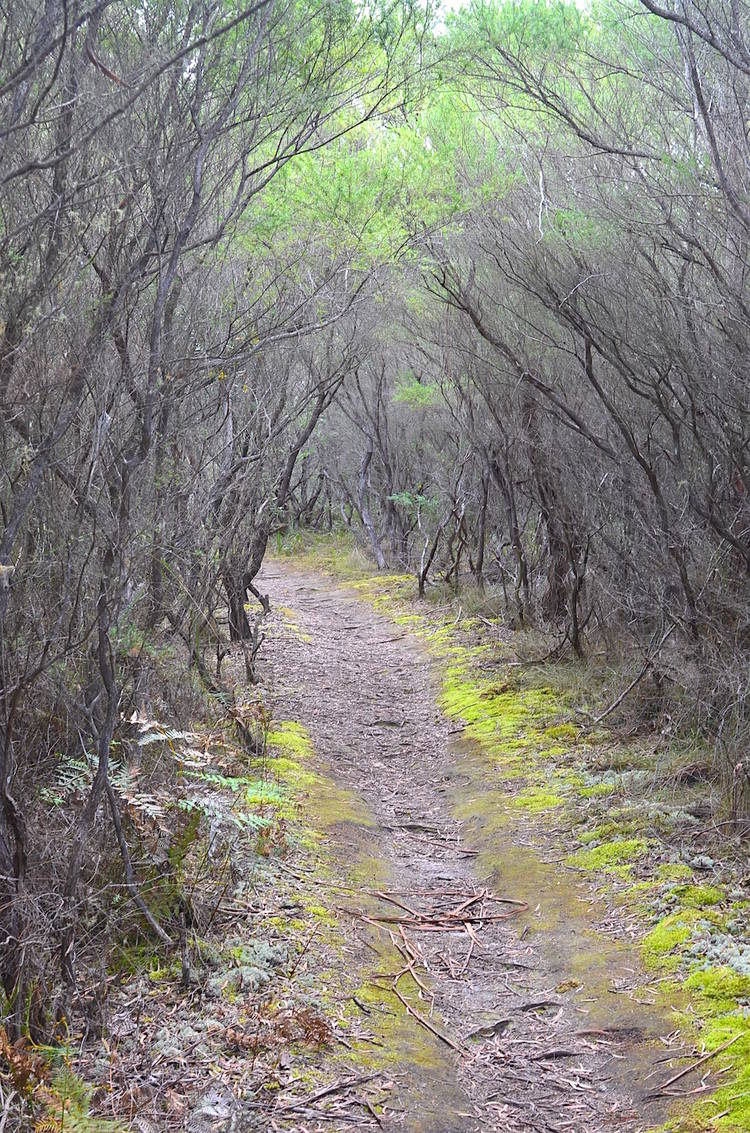 Keep your eye out for the diverse wildlife during your trek through here, too, because, although there are no koalas in Tasmania, there is a plenitude of other native fauna.
While we didn't see a Tasmanian devil here, we knew they were in the area because their furry grey skat could be spotted throughout the walk. The hard-to-miss cubed wombat dropping alerted us that these cuddly creatures were close by, too.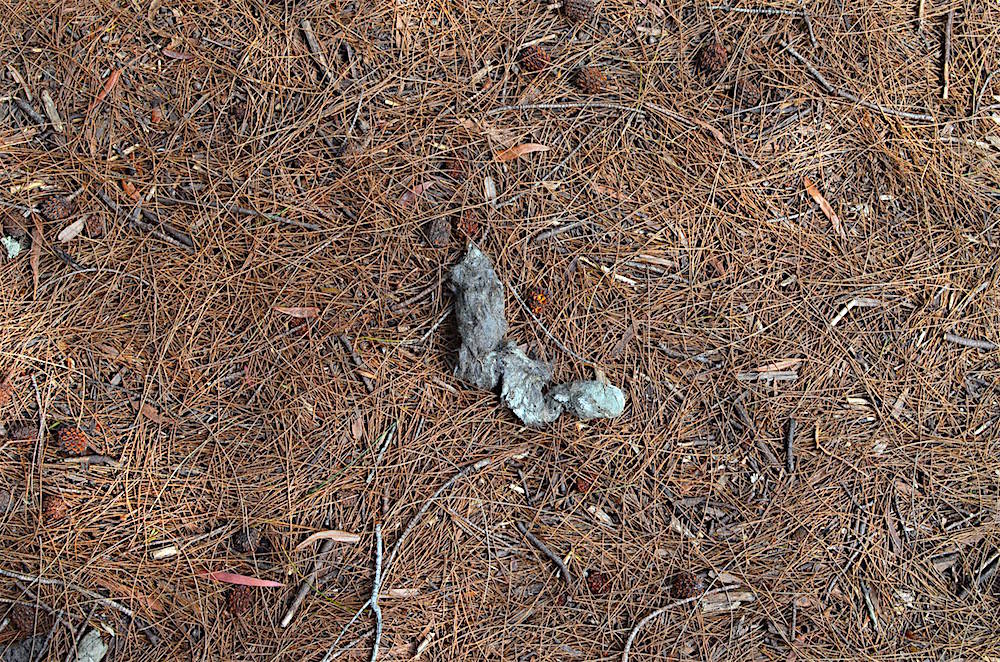 The tunnel of trees we walk through looks almost mystical, but the canopy quickly parts as we reach the top of wukalina and gaze upon the distance we've covered, the land that the palawa call home and where our onward journey will take us in the morning to the Lighthouse precinct at larapuna/Bay of Fires.