The secret to planning the perfect Aussie road trip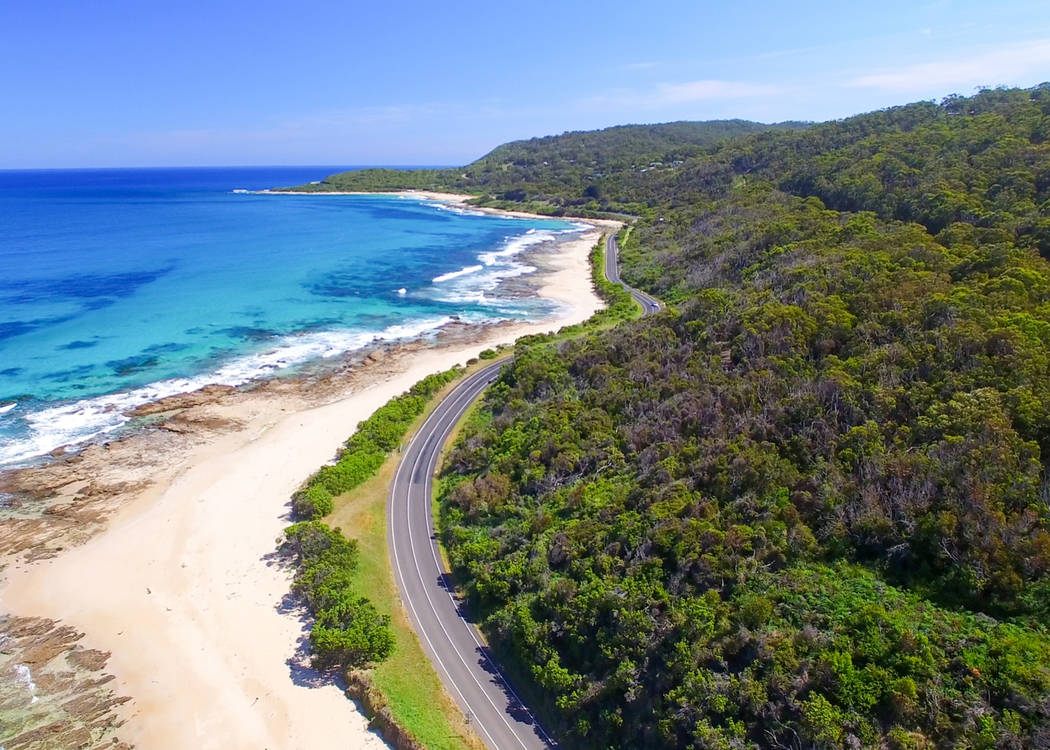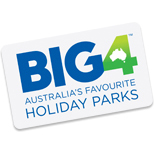 BIG4 Holiday Parks Australia's Favourite Holiday Parks. Your next holiday starts here!
Find a park
It's time to hit the road.
There's nothing more liberating than getting behind the wheel and taking to the great open road. But while you might be tempted to go out on a whim and see where the road takes you, the secret to planning the perfect Aussie road trip comes from the details of your adventure.
Research shows that Aussies over 50 are 42 per cent more likely to stay in a caravan or campervan on an Aussie holiday, but even more impressive than that, almost one third of caravanners and campers are made up of people either 55 years or older. Way to go, Baby Boomers!
So, whether you're deciding where to stay, how long to travel for or what your budget is, it pays to get the logistics of your trip out of the way so you can get the most out of your holiday. Thankfully, the likes of BIG4 Holiday Parks have revolutionised the ways Aussies travel around the country, and there are 180 locations dotted around some of the most magical, scenic, picturesque and inspiring locations to take your pick from. So, if you're an adventurous grey nomad, take note of these tips on how to plan the perfect Aussie road trip.
Click here for more information about how to plan your perfect Australian getaway with BIG4 Holiday Parks.
1. Decide on a timeframe
Knowing exactly how much time you've allocated for your great Australian road trip will help you decide the logistics of your trip, including where where to stay and also what mode of transport you'd like to use. If you have three or six-month up your sleeve, then you might like to jump in the car and stop off at different holiday parks along the way. BIG4 Holiday Parks have luxurious self-contained cabins to choose from if you want to experience a bit of luxury, while a longer six-month to one-year trip will allow you to take things slower in a caravan or motorhome. Park your vehicle for the night, or even longer, in one of BIG4's many powered sites with state-of-the-art facilities and pet-friendly environments.
2. Where you're headed
Australia is known for its rugged landscapes and remote stretches of highway, so it's important to have at least some idea of where exactly you'd like to go before hitting the open road, if only so you can see as much as possible. Some of the most popular drives around the country include:
The Great Ocean Road
Australia is home to some of the most iconic road trips in the world and you can't get more breathtaking than the likes of the Great Ocean Road in Victoria. It may be short, at just 243km long, but the scenery packs a punch all the way from Torquay to Allansford. Keep an eye out for the lookout points and spectacular beaches along the way, as well as the Twelve Apostles in Apollo Bay, and coastal towns like Lorne, which is a lively place to stop for a seafood basket lunch with an ocean view. If you're looking for a quiet place to rest your head in the evenings, or a place to park your motorhome or caravan, keep an eye out for the BIG4 Holiday Parks in the area, ranging from basic cabins to five-star spa resort-style accommodation.
The Pacific Coast Road, New South Wales/Queensland
Once you're ready to move north from Victoria through New South Wales and up to Queensland, you could make your way through the Pacific Coast Highway. Some of the highlights include taking in the landscapes at some of the 48 national parks, while there are also surf beaches, hinterlands and friendly towns on this great Aussie drive. Some of the areas worth taking a closer look at include Port Stephens, Coffs Harbour, Ballina and Byron Bay.
Red Centre Way, Northern Territory
Taking just five or six days to tackle, the Red Centre Way takes you from Alice Springs to Uluru in the Northern Territory, weaving in and out of some of the most iconic landscapes in the region. The 1,135km track will have you seeing red, the Red Centre, that is. While most of the road is sealed, a slightly longer loop is also available for those driving in a two-wheel vehicle. Some of the highlights along the way include Kings Canyon and the West MacDonnell Ranges. And once you're done for the night, head to one of the generously equipped BIG4 Holiday Parks to rest your head.
Gibb River Road, Western Australia
If it's the Kimberley that you'd like to get acquainted with, then you can't go past the 660km track known as the Gibb River Road which runs through Western Australia. Taking adventurers through the heart of the Kimberley region and out toward the west coast toward Kununurra, the landscape is punctuated by lush forests, deep gorges, flowing waterfalls and dramatic cliffs. BIG4's Holiday Parks in the area range from luxurious and private to community-focused comfort, so there's no shortage of places to call home for the night while in this area of the country.
3. Don't leave home without
Depending on where in Australia you're travelling through, it's likely that you're going to be travelling through some remote areas of the country. For that reasons, it's important to be absolutely prepared when you get behind the wheel on your road trip adventure. Here are a few items not to leave home without.
Maps: It's important to pack both electronic and paper maps, for those times when you might not have access to Wi-Fi.
Fuel: It might also be worth packing fuel with you, for those truly remote moments. That way you don't have to worry about finding that out of the way petrol station, or worse, be hit with prices that are sometimes twice that of what you'd find elsewhere.
Food and water: You'll also want to make sure you've got plenty of water and snacks for those long days on the road.
Satellite phone: And if you're going way out bush, then it's important to note your mobile phone won't actually work in many areas around the country. A satellite phone is a great option, and if you don't want to purchase one, there's always the option to rent before you hit the road.
For more information about how to plan the perfect road trip, and where to stay along the way, be sure to visit BIG4 Holiday Parks for more information.