The sock packing hack that will change the way you travel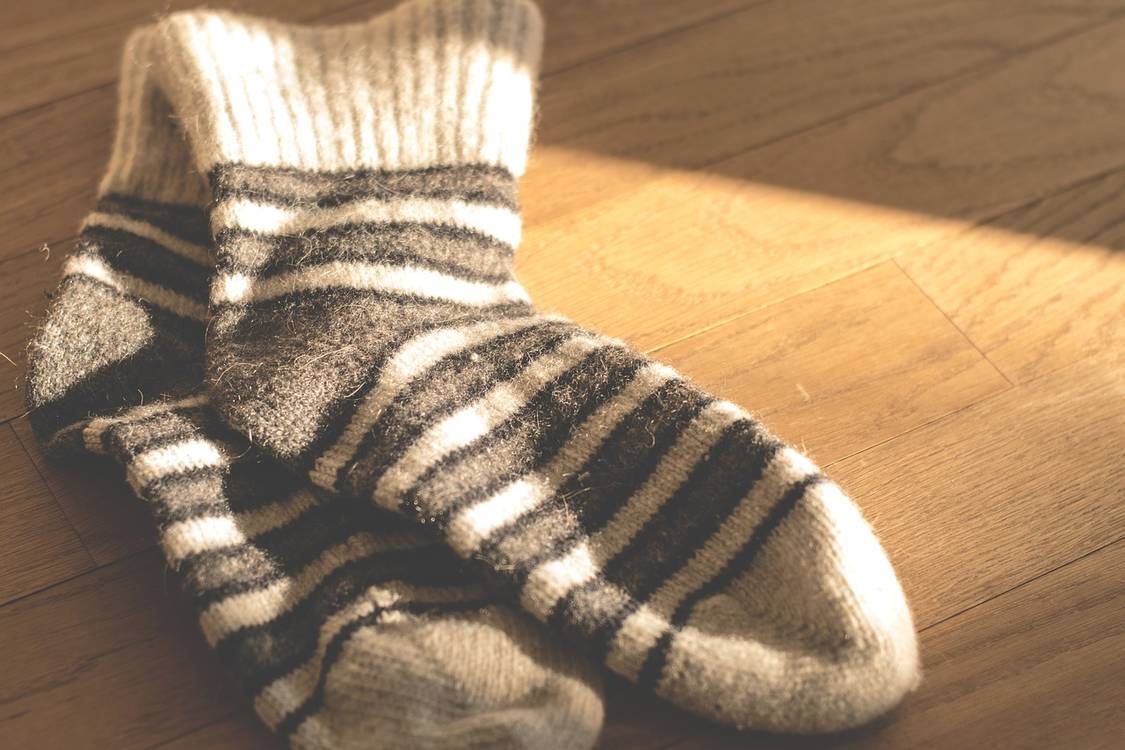 It won't work with ankle socks, though
What do you do with your socks when you pack? Do you fold the elastic over itself and roll them into a neat ball? Or, perhaps you stuff them into your shoes to save space. Well, consider your sock packing routine shaken-up after seeing this packing hack.
It's called the 'skivvy roll' and it involves encasing a whole outfit in a pair of socks, all bound up in a neat little parcel. Potentially, all you need to pack is three of these rolls and your toiletries for a short holiday. Here's how to do it.
Read more: The one tip that will make packing a breeze
Start by laying your t-shirt down flat on your bed and smoothing it out. Then, fold a pair of pants in half and lay them down on top of the shirt in the centre, vertically. Fold a pair of underwear in half and lay them on top of the pants that are folded in half, a little from the top of the pants. Then fold the edges of the t-shirt in to the pants and then lay a pair of socks (toes facing in) where the sleeves would have been on the shirt if unfolded. Roll the whole clothes sandwich from the top as tightly as possible so that the socks stick out the sides. To encase the outfit in the socks, fold the socks over the cylinder that you just rolled and voila! Do it three times and you'll have three tight little cases with complete outfits in them that you can fit easily into your carry-on luggage or suitcase to save heaps of space.
Read more: The number one rule to stop you from overpacking
Watch the video below for a full demonstration.
The skivvy roll operates on the premise you'll be wearing a pair of underwear, a shirt, some pants and a pair of socks, but you could easily incorporate or exclude other items.
If it turns out to be a bit of a mess, give it a few more tries. It may take a few goes at it to get it neat, but once you do you'll be able to fit a lot more into your suitcase.