The strange disease wiping out Africa's animals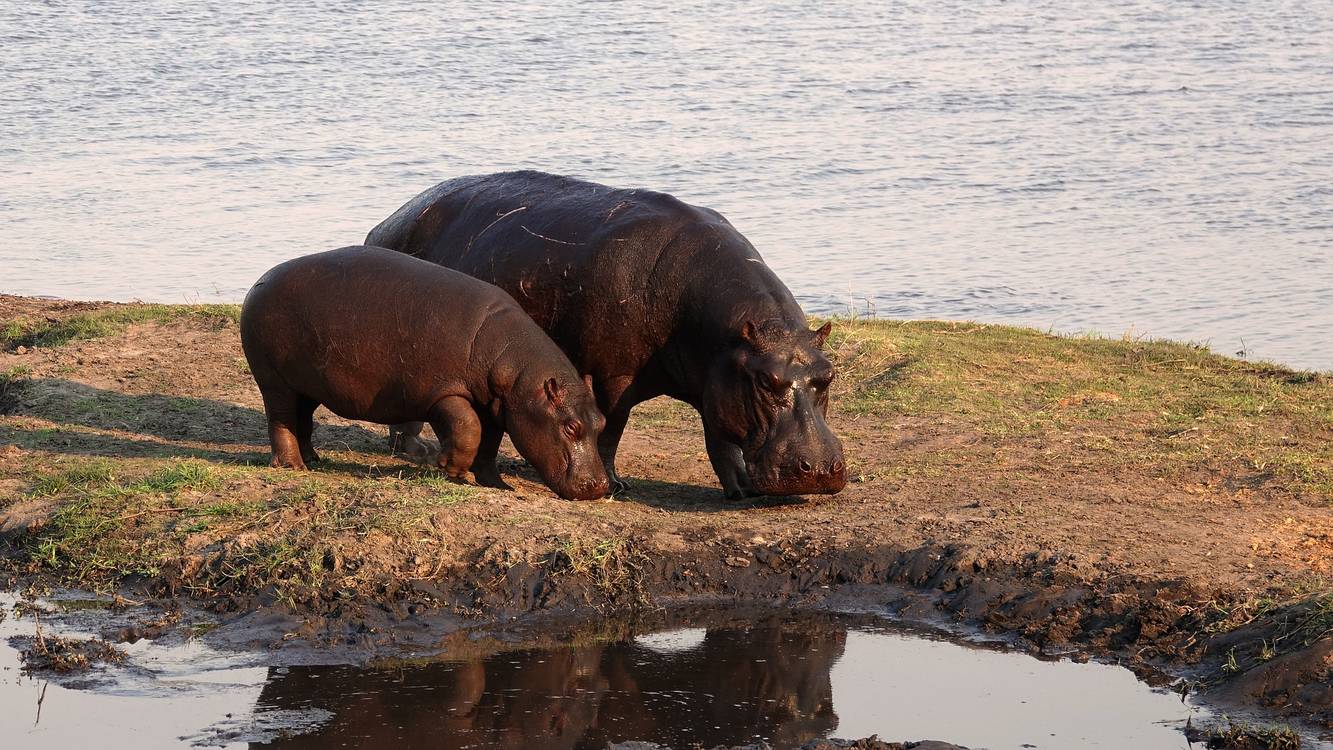 It's a tragic loss
According to rangers from Bwabwata National Park in Namibia, at least 109 hippos have been killed in the last week.
Gruesome pictures have emerged of several hippo bodies lying in the Kavango River, which has been running low of late. The photos show hippos on their sides, bloated in death, with their heads still partly submerged.
The precise cause of the animals' deaths has yet to be confirmed, but some workers are putting it down to a disastrous outbreak of anthrax.
"Our veterinary services are currently working at the area to determine the cause of death. Once we have the results of the cause of death then we can decide on the way forward," Pohamba Shifeta, the Namibian Minister of Environment and Tourism, says.
Read more: Passenger's terminal gate antics go viral
Shifeta also told press that any further hippo deaths would be alarming; Bwabwata National Park is one of Namibia's main tourist attractions, and there were only an estimated 1,300 hippos in the area before this recent spate of deaths.
"This is a situation that we have seen before," Colgar Sikopo, director of parks and wildlife management, says in a New Era article. "It happened in Zambia before and it mainly occurrs when the level of the river is so low."
Anthrax is a disease caused by naturally-occurring bacterial spores called Bacillus anthracis. It can often be found in stagnant water, which would pose an obvious threat to semi-aquatic hippos during the dry season.
Human cases of anthrax are also common in Africa, which has the perfect climate for the disease; approximately 2,000 people are affected by anthrax each year in Africa alone.
Read more: Sydney airport hosts gangbuster charity auction
It's currently unclear if there have been more deaths than the reported 109, as local wildlife such as crocodiles and vultures have been consuming the bodies.
"We are trying our best to burn every carcass to prevent further spreading of the disease, but also to ensure that no person gets to these animals and starts feeding on the meet," Sikopo says.