Viking Cruises makes move to Australia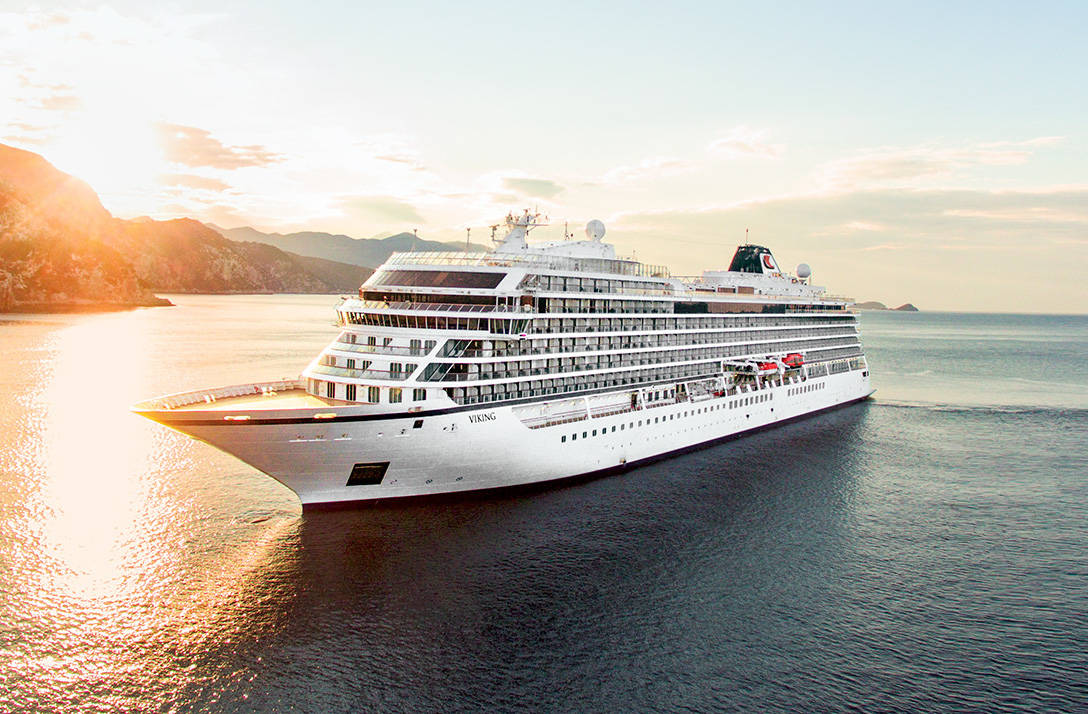 Scandinavian cruise liner visits Oz
Scandinavian luxury cruise line, Viking Cruises, is dipping its toe into Australian waters with the first-time arrival of one of its fleet in the country this week.
Arriving in Melbourne on February 8, the Viking Sun is on its 141-day voyage from Miami to London, stopping in Australia and New Zealand along the way.
Melbourne is the first Australian port of call, but it will also cruise into Sydney, Brisbane, The Whitsundays, Cairns, The Great Barrier Reef and Darwin before continuing its journey onto Indonesia and then London.
Read more: The best time to book a cruise to get a great deal
Viking Cruises is known for its European style, indepth cultural travel experiences, destination-focused itineraries and, how could we forget, the finer things in life.
You won't find a kids pool or an umbrella cocktail on board, but you will find a 7,500 litre infinity pool and a snow grotto, which offers passengers the chance to enjoy the much-love Scandinavian bathing ritual of hot and cold therapy – now that's a way to unwind at sea!
"The snow grotto is a glass enclosed room filled with snow, as part of the luxury spa facilities onboard Viking's fleet of cruise ships," Viking Cruise spokesperson Liz Sawers said.
"They are the first and only 'snow grotto' of their kind on any cruise ship. The concept is based on the Scandinavian hot and cold bathing ritual, said to improve circulation and energy amongst other benefits."
This comes at an exciting time for Viking Ocean Cruises as new itineraries are rolled out, including new routes throughout Australia and New Zealand.
Read more: Australian travellers jump aboard new cruise trend
"I have always been impressed with the promotional videos from Tourism Australia," Viking Cruises chairman, Torstein Hagen, told TravelTalkMag.
"The scenery, colours and culture of Australia make it an ideal destination for our guests. And many of our guests have been eager for us to add Australia to our list of destinations. We are pleased to make that happen in 2018."
Some of the Australian cruise routes Viking will be taking in 2018 and 2019 include the Sydney to Auckland voyage on Viking Orion and the Komodo to Australian Coast cruise from Sydney to Bali.
"We are very optimistic about our presence in Australia. We are very well sold on that first season and just launched the second season from December 2019 to March 2020. We are not an occasional visitor – we intend to have a future here in Australia," Hagen said.
Enjoy the online virtual tour of one of Viking Cruises' vessels here.
Will you be jumping aboard the Viking Cruise vessels when they make their way to Australia? Let us know in the comments section below.