Why Denarau Island, Fiji is a holiday paradise for over-60s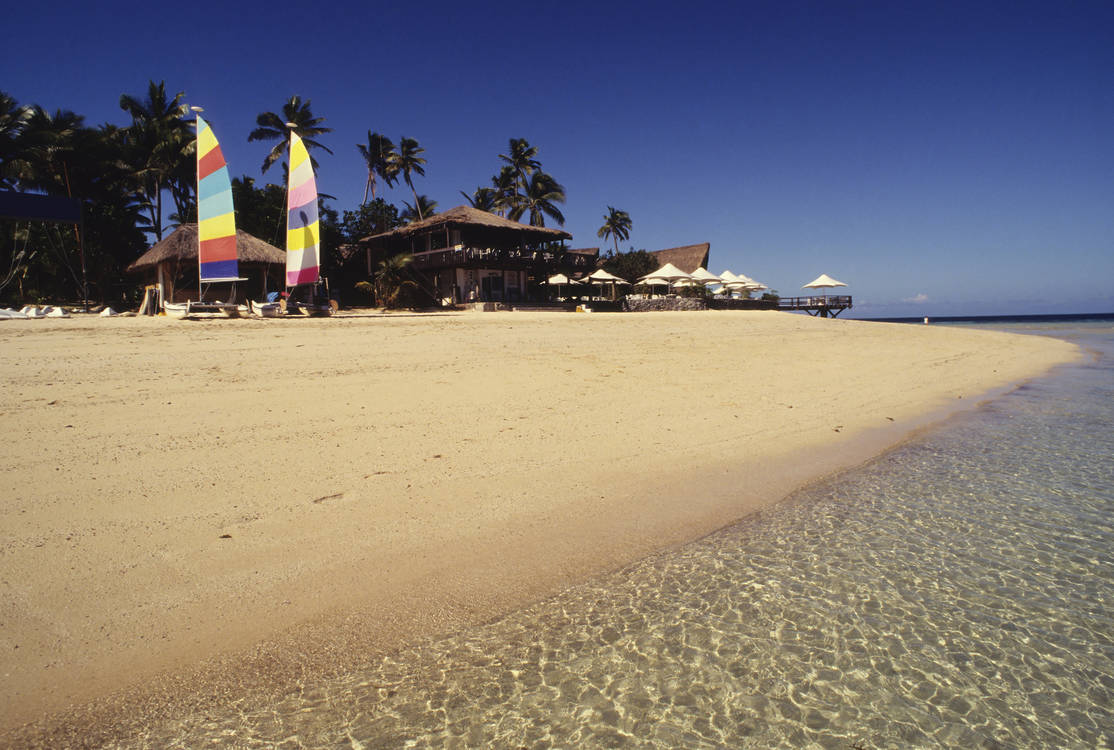 Your guide to Fiji's holiday hotspot
Image: Tammy616 via Getty

There are many places that travellers love in Fiji from its ilyllic Coral Coast on the south-west of the main island Viti Levu to the remote islands that trickle off in the north. But, one place that lures over-60s in time and time again is Denarau Island, a short trip from Nadi International Airport. It's the perfect place to spend a Fijian holiday, providing an ideal mix of luxury, adventure and unique experiences. Here are seven reasons you'll love a holiday here, including fabulous holiday activities.
1. It's a stone's throw away from the Yasawa and Mamanuca Islands
Port Denarau on Denarau Island is a cruise lover's paradise. The Mamanuca Islands are a string of 20 beautiful islands just a stone's throw from the port, where you can take a day trip out to explore, snorkel or relax on the beach away from the masses. If you're up for a bigger adventure, head north to the Yasawa Islands, perfect for the flashpackers amongst us. You'll find everything from islands for backpackers to luxury accommodations here.
Another place on travellers' radars that has just opened up is Malamala Beach Club. It's the world's first private island beach club and it's just 25 minutes from Port Denarau. Travellers can grab a day pass to the club and enjoy the serenity from beachside cabanas or the infinity edge pool for views across the Mamanucas.
2. There's great shopping at Port Denarau
On the water's edge, Port Denarau shopping centre offers the biggest collection of shopping and dining in the country, as well as a range of spas and beauty salons. Here you can buy anything from clothing and jewellery to books and groceries and get your nails done or a indulge in a massage. There are also a number of tour operators based here so if you're staying in a local hotel, it's easy to book adventures once you arrive.
Read more: Money-saving tips for a Fijian holiday
3. Great restaurants are all side-by-side
In the port Denarau Marina, there are about 20 fabulous restaurants for travellers to choose from, plus you're welcome to dine at the resorts' restaurants that are all side-by-side. But, the place on everyone's lips right now is the recently opened Rhum-ba. It's a yacht club on the marina that has a fun atmosphere, great cocktails and serves fresh, simple and delicious food. While you're here, ask to try the local Fiji Rum, which comes in flavours such as white chocolate.
4. If you love golf, you're in luck
The Denarau Golf & Racquet Club is a much-loved institution on the island. In fact, it takes up a good amount of space on the island. It's close to all of the major hotels and many of them will have golf packages on offer. With a par of 72, the 7,150-yard course has tee positions for all levels of golfers. The shortest hole is 170 yards and the longest is 570 yards.
5. You can take a cooking class
Travellers will delight in a class at the Flavours of Fiji Cooking School where you'll be taught by two hosts – one of Fijian background and the other of Fijian Indian background. The class starts in the morning where you'll visit a local market to buy your ingredients before heading back to the school to learn how to cook up your local produce Fiji style.
Read more: 5 tips for solo cruising in Fiji
6. An orchid garden is close by
A little-known gem in Fiji is the Garden of the Sleeping Giant. Here you'll find a collection of 30 to 40 varieties of Asian orchids and Cattleya hybrids, which were once the collection of the late American actor Raymond Burr. Visitors to the garden today can spend a day admiring the orchids, lily ponds, trickling fountains and frogs. Just 10 minutes' drive north of Nadi, it's well worth a visit with an entry fee of just $18.
7. There's luxury accommodation
All of the big names are here – Sofitel, Sheraton, Westin, Hilton, Wyndham, Radisson and so on. The resorts are experiences in themselves offering their own activities such as spa packages and clubs. The Sofitel recently opened their own adults-only beach club called the Waitui that offers complimentary cocktails and canapes every day from 5-6pm. The Hilton have their own version – Koro – and it's a wonderful, peaceful way to relax.