Why over-60s are the envy of all other travellers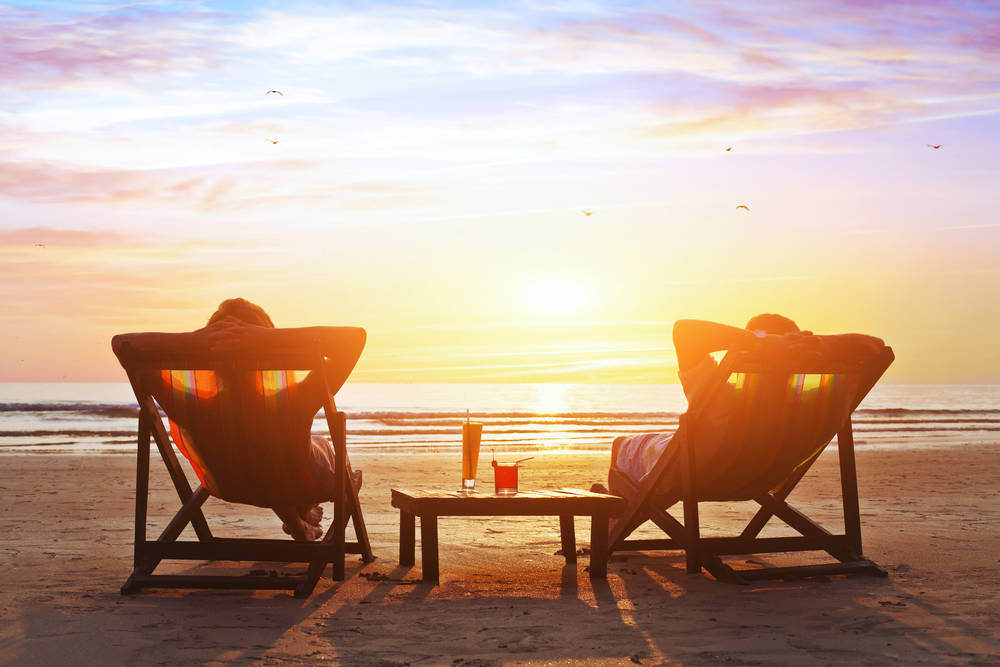 Worldcare Travel Insurance (Sponsored)
Helping Australians for over 20 years.
Get a quote
There's a commonly-held belief that retirees, baby boomers and people over 60 are spending their golden years at home, on the couch, in solitude. And instead of spending their retirement busy with hobbies or travelling the world, they're whiling away the hours with a doona over their knees and knitting sweaters for their grandchildren.
Well, not only are the over-60s travelling in droves, but they make up one of the biggest, and growing, travel demographics in the country, if not the world. On top of that, they're some of the most adventurous people you're ever likely to meet.
Whether they're kayaking amongst the icebergs in Antarctica, cycling through the foothills of Europe or backpacking their way around the world, over-60s are the envy of all other travellers, and here's why.
There's time to plan
Baby boomers, retirees and over-60s have the ability to spend time planning their next big trip. According to Worldcare Travel Insurance, travellers over 60 purchase their travel experiences in advance more than any other demographic.
52% of travellers between 61 and 70 purchase their travel experiences at least a month prior to travelling, 15% between one and two months, and 15.5% purchase three to six months before travelling.
Not only does this give over-60 travellers the opportunity to plan their holiday well in advance, but it also means that they can carefully prepare exactly what they want to tick off their bucket lists along the way.
They can save money on travel
The wonderful thing about retirement is that you become much more flexible with your time, and this includes choosing when you're likely to travel. While the unretired are more likely to go on holiday during peak times and around national holidays to fit in with their work commitments, retirees aren't bound by the same constraints and can travel in off-peak seasons.
They're taking longer trips
Good news, over-60s, because according to Worldcare, once a traveller reaches 61 or over, the average travel time increases. Research shows that 25% of travellers between the ages of 61 to 70 travel for more than a month, while 88% of 31 to 50-year-olds holiday for less than a month. And, more great news for the over-60s, the further away the destination, the longer your trip is likely to be.
They have comprehensive coverage
In the event of something going wrong while on holiday, it pays to plan for the worst. Close to 10% of travellers between 61 and 70 have pre-existing medical conditions and according to Worldcare approximately 8% of 61 to 70-year-olds, 14% of 71 to 80-year-olds and 20% of travellers over 81 purchase cover to make sure that potential medical issues are taken care of while they're away. Only 3% of travellers overall purchase cover for pre-existing conditions.
"We've found that our customers over 60 are more likely to purchase comprehensive travel insurance policies than younger travellers," says Dyer. "We don't know for sure why this is, but it could be because more mature travellers know from experience just how important peace of mind is!"
Worldcare's data shows the percentage of comprehensive travel insurance policy purchases by age:
30% of under-30s
40% aged 31 to 50
47% aged 51 to 60
46% aged 61 to 70
52% aged 71 to 80, and
69% aged over 80.
How far in advance do you purchase travel insurance? Let us know in the comments section below.
This article was sponsored by Worldcare Travel Insurance. To find out more about purchasing travel insurance for your next trip, visit the Worldcare Travel Insurance website.
Worldcare Travel Insurance is issued and managed by AWP Australia Pty Ltd ABN 52 097 227 177 AFS Licence No. 245631, trading as Allianz Global Assistance as agent of the insurer Allianz Australia Insurance Limited ABN 15 000 122 850 AFS Licence No. 234708 (Allianz). Travel Insurance is underwritten by Allianz. Conditions, terms, limits and exclusions apply. We do not provide advice based on any consideration of your objectives, financial situation or needs. Before making a decision please consider the product disclosure statement available at www.worldcare.com.au. If you purchase this insurance, Allianz Global Assistance will receive a commission that is a percentage of the premium. Ask us for more details before we provide you with any services on this product.